Description
3D Imaging for Industry
Symposium about Micro and Nanotomography
X-ray Computed Tomography (XCT) is a three-dimensional (3D) volume imaging technique to virtually have a look inside objects without having to slice through it (non-destructive). It is widely applied in materials science and engineering, for example in products such as batteries, catalysts, foams, 3D printed materials, pharmaceutical products as tablets, etc.
Today's micro- and nano-XCT allows to go a step further in terms of spatial resolution. Imaging of 3D structures below one micrometer is possible.
The Swiss Light Source (SLS) at the Paul Scherrer Institute (PSI) provides very bright x-rays that enable state-of-the-art micro- and nano-XCT on a large variety of samples. With micro-XCT, image acquisition takes milliseconds allowing for high-throughput, high-speed, and time-resolved investigations.
Combined with modern image analysis of thousands of pictures, quantitative findings are nowadays supporting industrial R&D.
In this symposium, we invite product developers, R&D managers and experts from various industries to discover the XCT possibilities at SLS and realize how to use them for their R&D advantage.
There will be also information about funding opportunities for SMEs to support the measurements substantially by CALIPSOplus a European Horizon2020 program (see below).
The event is sponsored by Inolytix, Novitom and the PSI Paul Scherrer Institute and therefore free of charge. Please find more information about the companies at the bottom of this webpage.
---
Program
12:30 – 13:00 Registration and Coffee
13:00 – 16:00 Presentations and Discussion
16:00 – 17:00 Visit to Swiss Light Source
17:00 – 18:00 Concluding Remarks and Apero
18:00 End of Symposium
---


Presentations and Speakers
Introduction to PSI
Stefan Mueller, PSI
Great analytical possibilities and how to make good use of them
Dr. Ralf Duempelmann, CEO Inolytix
State-of-the-art Synchrotron X-ray Computed Tomography for Industry
- from seeing ultra-small to filming ultra-fast -
Dr. Margie Olbinado, Industrial Liaison Scientist, PSI
Industrial high-resolution computed tomography for metrology
Dr. Benjamin Bircher, Scientist, Federal Institute of Metrology METAS
3D/4D Image Analysis of X-ray Computed Tomography Datasets:
Innovative Tools for Material Characterization, Process Simulation and Quality Control
Dr. Barbara Fayard, CEO NOVITOM
Ptychographic Tomography of Industrial Heterogeneous Catalysts
Johannes Ihli, Research Fellow PSI on behalf of Gerhard Mestl (Clariant AG)
High-resolution tomography leads to increased 3D printing performance in no time
Christian von Burg, CTO Sintratec AG
A journey in multi-modal imaging for Oral Healthcare
Shaz Kahn, Expert Visualization Scientist, GSK
---
Location:
WEST Entrance
Forschungsstrasse 111
5232 Villigen
Switzerland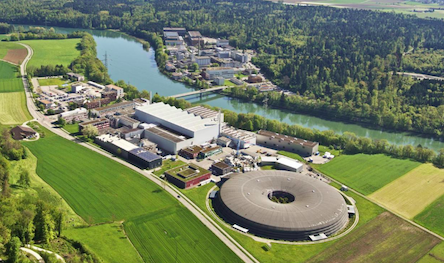 Further Transportation details:
https://www.psi.ch/en/visit/how-to-find-us
---
Partner

CALIPSOplus is aimed at removing barriers that prevent access to world-class, accelerator based light sources. The intense beams generated by light sources are outstanding tools for characterizing a large type of materials that provides unique information very useful for industry.
CALIPSOplus funding supports access by SMEs. The SMEs can apply for through the wayforlight.eu portal. This pilot trans-national access scheme allows SMEs to access the best light source for their particular needs, irrespective of whether or not it is the closest light source.
The latest call for proposals is open from September 3rd, 2019 to December 19st, 2019.
More information and CALIPSOplus light source contacts can be found at here.
---
FAQs
What are my transportation/parking options for getting to and from the event?
There is a limited number of parking slots with a fee. It is recommended to take public transport. You find all transport details on this website: https://www.psi.ch/en/visit/how-to-find-us
How can I contact the organizer with any questions?
You can contact us for any questions at contact@inolytix.com
Is it ok if the name on my ticket or registration doesn't match the person who attends?
No, we need the name of the attending person because of security reasons. Only registered people will get access to the Swiss Light Source Facilities.
---
Header 3D Image by NOVITOM