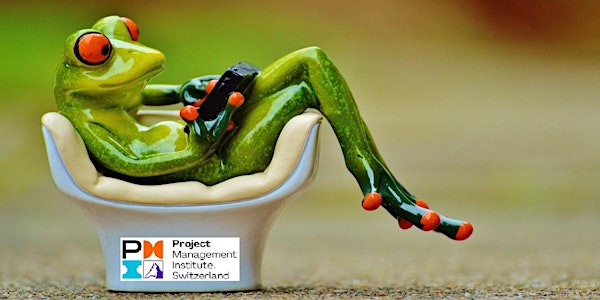 A Panel on Resilience
"To fight for change tomorrow we need to build resilience today." Sheryl Sandberg
About this event
Are you finding it exceptionally hard these days to motivate yourself for work and privately?
Are you asking yourself how to find the right work-life balance while working at home 100% and care for kids?
Are you searching for some coping mechanisms or techniques in relation to resilience?
If yes, the PMI Swiss Chapter is happy to invite you for an online Panel Talk on Resilience in which four panelists will address questions like the above and some more, as well as your questions.
Moderator: Julia Posselt

Julia (www.juliaposselt.com) is a… mentor coach for rocket builders, teacher at Swiss universities, learner of insight traditions, sparring partner for project professionals. Creating breakthrough movements. Together.
Panelist 1: Kathy Hartmann-Campbell

Kathy Hartmann-Campbell was born and raised in the US and has lived in Basel for 38 years. She graduated from Yale University with honors in philosophy and pursued a career in sales management and marketing before moving to Switzerland to marry her Swiss husband. After completing an applied psychology training program, recognized in the UK as a psychotherapist qualification, and serving two and a half years as Head of Language Training at Hoffmann-La Roche, she started her own company in 1990 as a communication trainer and coach (www.hartmann-campbell.ch). She has worked with clients such as Novartis, Syngenta, Roche, Actelion, IBM and the Bank for International Settlements, locally and abroad, leading courses in all areas of communication skills, and facilitating workshops and team-building sessions.
She has a deep understanding of how mindset impacts energy, health and productivity, and a wealth of experience in helping individuals better manage their stress and build their resilience. She is passionate about helping people develop their potential in order to live happier and more personally and professionally fulfilling lives.
Panelist 2: Valentina Squitieri

Holding a degree in Quality Control of Medicines from the Federico II University of Naples and an MBA from Business School Lausanne, Valentina is a motivated and ambitious professional that has worked in the pharma industry for twelve years. Valentina spent most of her career in Novartis in roles of increasing responsibilities within quality assurance and manufacturing areas of drug development and commercial business units. After her MBA she decided to join first a "start-up like" pharma company, Idorsia, then embarked in the adventure of creating her own business as Life & Business Coach. Since April 2019, Valentina works also in Lonza Drug Product Services, an entrepreneurial team focused on delivering solutions from formulation to clinical supplies to pharmaceutical companies. Here, Valentina leads the relationship with subcontractors driving the clinical supplies.
She is positive, creative and inspiring with the passion for continuous improvement and problem solving.As coach(https://www.thenomadcoach.org/), she coaches entrepreneurs and people in professional careers who feel a lack of fulfillment and direction. I help them raise self-awareness and confidence becoming empowered human beings with a clear vision.
Traveler. Painter. Art and books lover.
Panelist 3: Fabiola Romero

The world has seen "mindfulness" and "contact with oneself cultivation" defined in numerous ways over the years. With over 5 years of experience in the trenches of group dynamics facilitation and 1to1 coaching practice, Fabiola Romero´s approach to these concepts is direct, no-nonsense and pragmatic. The "here & now" is where the gold is and guiding people to access it in the most skillful and compassionate way is her gift. A healthy sovereignty, self-leadership and a much deeper sense of aliveness are the words people use the most to describe the results of working with her. Fabiola is an active collaborator within the Circle community https://circling.community/members/
Fabiola has lived and worked in three different continents and is very much culturally aware of the patterns that doom us as well as the ones that uplift us. Prior to the previous described endeavors, Fabiola worked in education in South America and US, becoming also a cultural ambassador. For the last 12 years, she has made Switzerland her home and where she imbued herself for 8 years into the corporate world in the area of Administration.

Mihai (www.mihaizant.com) is a Business Coach, Trainer and Managing Partner in HUMANISTIC. Having over 10 years of experience in managing teams and communities, he concentrated his efforts in creating Learning Organisations. Now, he is designing Learning Journeys for Corporate clients using integrated practice systems with a focus on #Self Leadership and #Future Skills. Also, he is one of delegated Coaches for the Executive MBA of ESCP Europe in Paris. He delivered his programs and he is coaching clients from companies like PwC, KPMG, Heineken, Carrefour, HP, EY and many others. He believes in stakeholder value, long life learning, return on character, social impact and promotes a growth mindset.