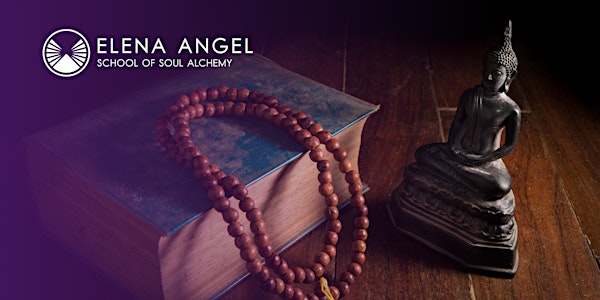 Akashic Records Readings & Spiritual Healing (Online Session)
Develop your intuition, explore your past lives & soul contracts, release karma and find healing through working with the Akashic records.
About this event
Do you want to:
- develop your intuition?
- explore past lives and soul contracts that are active in your life right now?
- release karma, find healing and open the way for more positive experiences and a happier you?
This workshop empowers you to find answers and deep, soul healing, whilst you develop your intuitive, psychic gifts.
What are the Akashic Records?
The word Akasha derives from the Sanskrit root kāś meaning "to be".
Sanskrit ākāśa means space or ether and Akashic records is a term that was adopted by theosophists and anthroposophists to denote the repository of all information regarding all universal events, all phenomena that ever existed.


Often visualized as a library, the Akashic records do not occupy physical space, but can be understood as a universal field of information that can be accessed intuitively.


What happens in the workshop?
The workshop includes:
introduction to the main principles of this work
intention setting
guided Akashic Readings & Spiritual Healing Session
sharing circle
Also included:
"Spotlight" individual session
One participant is chosen intuitively for a deeper dive, so that the whole group may benefit from additional insights and the opportunity to develop their intuitive, empathic and healing abilities further.


The session ends with a group healing and an energetic transmission to assist you further in releasing the past and welcoming more freedom and joy into your life.

Sessions are recorded: your registration includes access to the replay.
CHF 15 discount available to Student Members of the School of Soul Alchemy.
For more information visit:
Elena Angel | School of Soul Alchemy | Testimonials | Contact