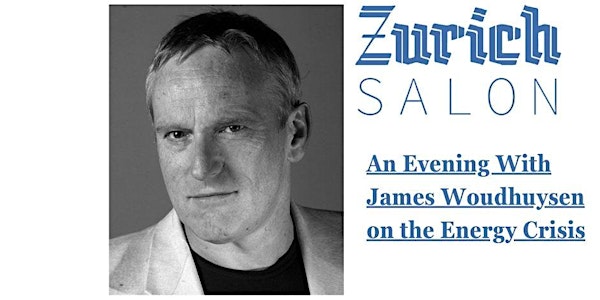 An Evening With James Woudhuysen on the Energy Crisis
An Evening With James Woudhuysen on the Energy Crisis.
Datum und Uhrzeit
Do., 8. Juni 2023 19:00 - 20:45 CEST
Veranstaltungsort
Zentrum Karl der Grosse 14 Kirchgasse 8001 Zürich Switzerland
Rückerstattungsrichtlinie
Kontaktieren Sie den Veranstalter, um eine Rückerstattung anzufordern.
Zu diesem Event
1 Stunde 45 Minuten

Mobile E-Tickets
Energy is becoming ever more expensive. Heating our homes, fuelling our cars, and the goods we pay for are all rising in price because of the shortage of cheap and available energy in Europe. Some point to the war in Ukraine as the proximate cause of this shortfall, as the flow of Russian gas into Europe has begun to dry up due to political pressure and an explosive attack on the Nord Stream pipelines.
However, more seems to be at play. Western economies have been making efforts to detransition from fossil fuels and shift towards renewable energy sources. However, this transition has not been without its challenges. The shift has resulted in an increase in the price of fossil fuels, without a corresponding decline in demand, leaving many to struggle with the rising cost of living. While renewables may show some promise as a long-term solution, there is still a need for a proper alternative to cope with the rising price of energy.
Others hail nuclear as the ideal solution to provide plentiful and clean energy forever. But nuclear seems incapable of getting off the ground. Germany recently shut down its last three nuclear reactors, which some have called 'economic suicide.' Opponents of nuclear power, on the other hand, claim that it is a danger to us all and that abolisihing all nuclear reactors is something to be celebrated.
At present, somewhat ironically, governments are contemplating the use of more fossil fuels, not less, to compensate for the unreliability of renewables on windless days and when the sun isn't shining. Coal, gas and oil certainly provide quick and easy solutions to today's dearth of energy. Fracking remains a hotly contested issue, as ever. Growing concern around climate change further complicates matters.
What can we learn from the energy crisis? What caused it? Is there a way out of it? Join the Zurich Salon to discuss these questions and more with James Woudhuysen, a visiting professor at South Bank University, author and journalist.
This debate will be in English. Tickets can also be purchased at the door by cash or by Twint. If you wish to Twint now, use: Andrea Seaman +41 78 943 61 22 (and please add the words 'energy' as an event-identifying message to the recipient).
--
James Woudhuysen is a Visiting Professor at London South Bank University; journalist; occasional broadcaster for Radio 4. He helped to install Britain's first computer-controlled car park, 1968; graduated in physics. Editor, Design, 1979-82; co-founder, Blueprint magazine. Multi-client study, e-commerce, for the designers Fitch, 1988; proposed Web TV, Henley Centre for Forecasting, 1993. Chief, worldwide market intelligence, Philips Consumer Electronics, the Netherlands, 1995-7. Director, product designers Seymour Powell, 1997-2001. Independent since 2001.
Über den Veranstalter
The Zurich Salon advocates freedom of expression and rational discussion in the Enlightenment tradition. It promotes open-ended debate in an atmosphere of mutual respect.
The Zurich Salon's objective is to push the boundaries of public discussion and to widen our horizons. It exists to create a public space to explore contemporary issues critically and constructively.
Because audience participation is prized, opening remarks from speakers are kept short. Though occasionally the Salon will host lectures.
Depending on the speakers and topic, Salon discussions take place in either German or English.
Nothing is off-limits from politics and philosophy, to business and the arts. No contentious issue or difference of opinion is brushed under the carpet.
While the Zurich Salon embraces discussion on contentious issues, it trusts the audience to come to its own well-founded – most likely, conflicted – conclusions.
Salon-goers have a right to hold opinions and, arguably, a duty to express and defend them. The Salon's ethos is that it is only through open debate that we come to know and develop our own opinions and to formulate informed judgments about the views of others.
For more information see: http://www.zurichsalon.org/