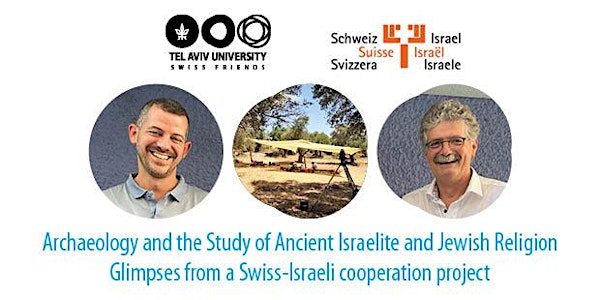 Archaeology and the Study of Ancient Israelite and Jewish Religion
Very interesting archeology, religion and conflict resolution event. Free entrance. Donations welcome.
When and where
Location
Lavaterstrasse 33 33 Lavaterstrasse 8002 Zürich Switzerland
About this event
The Institute of Archaeology at Tel Aviv University plays a key role in understanding the history of the Jewish religion. Prof. Christoph Uehlinger (University of Zurich, D) and Dr. Ido Koch (Tel Aviv Univer­sity, E) will summarize present-day knowledge and debates, focusing on TAU expeditions and their current collaborative research project.
Their presentation will be followed by Rea Tanner (D), a Swiss exchange-student who has just come back from her Masters Studies in Conflict Resolution & Mediation at Tel Aviv University. She will speak about Islamic and Jewish Approaches to Conflict and Conflict Resolution