Sabrina Drescher and Idilza Santos present an afternoon full of beauty and fashion tips coupled with charitable give-back in Africa.
About this event
It is time to let our hair down and have a bit of fun with Future Females Zurich and Idilza Santos, Designer & Boutique owner. Together with Sabrina Drescher (Future Females Amabassador & Entrepreneur) we will organize a social gathering with a small fashion presentation to highlight great business styles as well as create awareness of our charity T-Shirt campaign.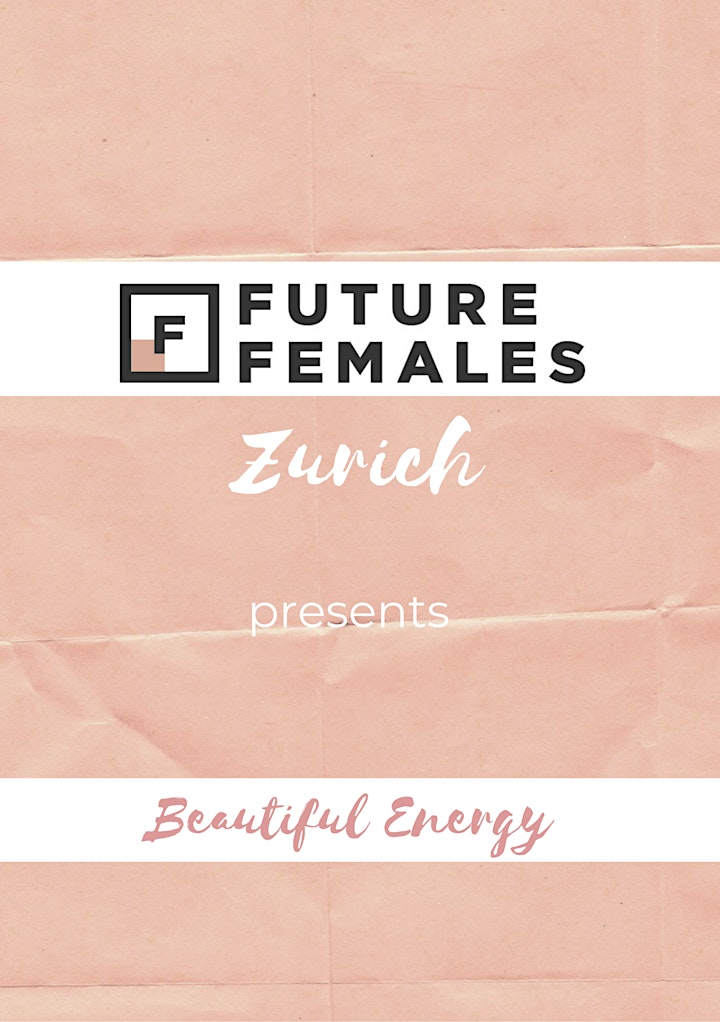 We will cover a sought after theme: "How to dress/style and do make-up for business".
This event is going to be full of tips!:
What to wear when dressing formal & casual or business casual
How to do your own makeup
How to find the "perfect match" when it comes to different shades of foundation for different skin types
Enough of business talk we say...on the 5th of February we are going to have fun, mingle with friends, enjoy a light Apero and receive great tips in style, beauty and of course help by giving back to our #300 Campaign.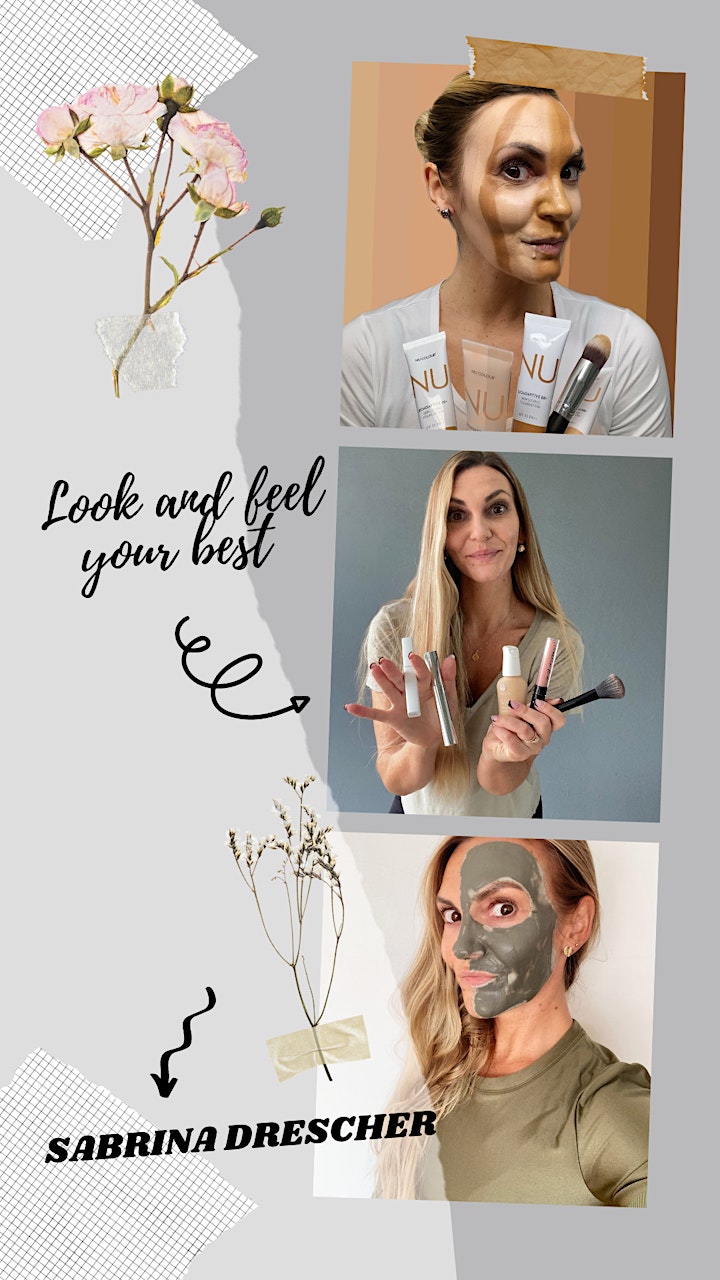 What is the Future Females #300 Campaign
At Future Females Zurich we do not only believe in making a profit, we believe in Profit for a Purpose. Our vision is aligned directly with that of our HeadQuarters globally and therefore each event and merchandise we sell we aim to give back to the Future Females Foundations as well as our drive to help disadvantaged females in Africa who could better their circumstances. In doing so we have partnered with our global brands who are driving this change.
Our belief is that each female not just in Africa all deserve equal opportunity to help better their lives and therefore at Future Females Zurich we aim to help 12 Females in Africa to help put them through our Future Females Business School (Kickstart your online Business Program) in the year 2022.
The event will also support Idilza Santos and Sabrina Drescher, both female entrepreneurs who are able to showcase their talent and make themselves known in the community.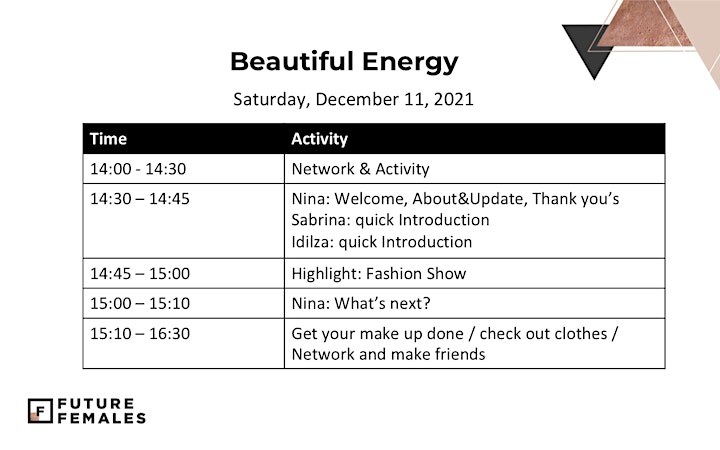 Who is Idilza Santos?
The Feelanddress brand was created by Idilza in 2010. She started working as a personal shopper in the national and international market, with names like Chris Tucker, in Paris, among others, with whom she had the opportunity to learn even more and convey his personality and taste.
She works as a Fashion Producer at various events. She opened her first Feelanddress store in Lisbon, in 2015, where her presence is highly requested by customers.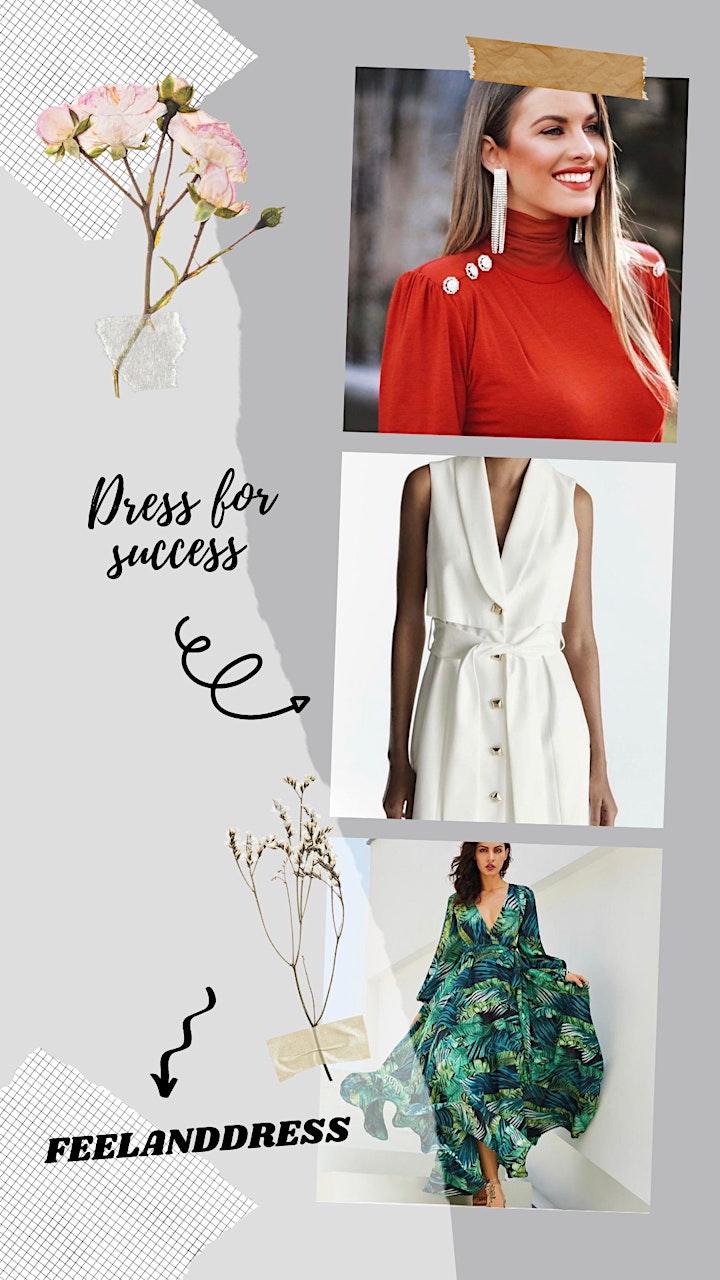 Cancellation policy:
Individual cancellations can be considered up to 72 hours before the start of the event.
Cancellations made after this deadline are unfortunately non-refundable.
Future Females Zurich: www.futurefemaleszurich.ch
Instagram: Instagram.com/futurefemaleszurich
Do you have any questions?
Reach out to us! sabrina@futurefemales.co or 078 757 37 87
We look forward to welcoming you to this event!
Corona Rules:
Corona Rules – 3G applies
Covid Certificate
Recovered from Covid
Negative test
Please see the rules of BAG and regulations here
Organiser of Beautiful Energy: Revive your business & beauty look
FUTURE FEMALES WAS FOUNDED WITH A SIMPLE VISION
Future Females is a movement to inspire more female entrepreneurs, and better support their success. We provide a platform digitally, physically and emotionally where women can connect, inspire and collaborate with each other, and access the resources they need to succeed.