ArtID Archive Amsterdam 2020 IN BETWEEN MEMORY AND FORGETTING
Informazioni sull'evento
So how does art shape our collective memory of the past? And how might it inform our experience of major events in our own time?
The exhibition focuses on artists who challenge the idea of ​​a representation of reality created through the development of new means of communication primarily social networks.
Each artist presents a new work for the ArtId Event "In Between Memory and Forgetting", exploring the transitional elements of color, form and content in art.
The group exhibition examines how the language of abstraction and figurative form can turn narratives of memory and identity into dominant and meaningful representations of reality.
Why this art event? It is a fact that systematic archives or historical documents are preserved according to the needs of the authorities that keep them. The website serves primarily as a living digital archive of stories and works of art from anyone who wishes to share! / Artist-curator: ZT Tosha
Artists
ROBERTA BISSOLI
MY UNCONVENTIONAL ART! I often wonder why do I do this kind of art? Why don't I paint in a classic way, with tempera and brushes on a canvas, with the right perspective, with the right combination of colors, the right light, the right inclination?
I often try to give myself -more or less- valid answers, but at the end of my thoughts I always arrive at the same conclusion …
I spent a life trapped by rules, times to watch, numbers to square, laws to be respected, deadlines to honor, precedents to be given and all done with maximum effort, with all the energy I am capable of … .. but in the art NO.
I don't want to be academic, I don't want to follow a style or a trend, I don't want to be trapped in the rules of art anymore!
In art I want to be UNCONVENTIONAL, free to go outside the box, free to get out of the canvas, free to dare, free to use different materials, free to describe the world as I see it and how I feel it.
Maybe I will not answer the doubts of most, I will not satisfy everyone, I will not like everyone, I will not be understood by everyone, but one thing is for sure … I will finally be free!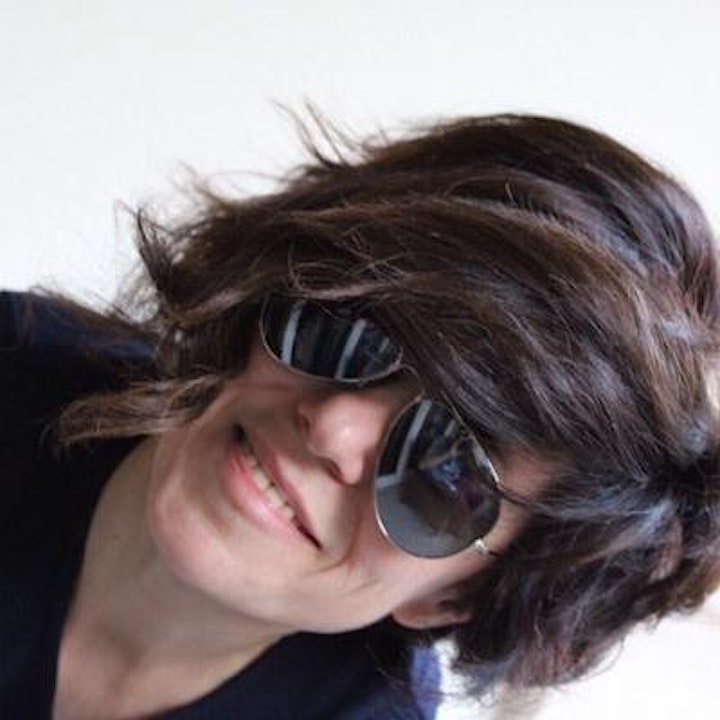 ERIK BREDE
What happens when an eleven-year-old boy sneaks for the first time into the darkroom of film development? He falls severely under the spell of this great magical world and since then his fate has been sealed with pictures of creativity.
I am a Norwegian photographer and digital artist with over 30 years of experience. I grew up in Lofoten, in the northern part of Norway, which is a typical "postcard landscape" where artists were interested in nature and light. My father introduced me to photography and film development at a young age, and since then I have been interested in the creative possibilities of photo manipulation and photography in contrast to the classic nature photography that was so common in my hometown.
For all these years I have been a searching artist who has experimented with different styles and photographic techniques. I find inspiration in everything from landscape, architecture and portraits, to infrared, macro and high-speed photography. In my later work, I include elements from several of these styles, which has resulted in my collection which I call "Abstract Portrait Collection".
As the technology nerd I am, I build systems to help me photograph complex elements. This is a trigger system for taking pictures based on sound, motion (ultrasonic, laser gate and infrared gate) and a special rig for capturing droplet collisions with extremely high precision. Besides, I often use a self-built macro rail to steer the focus down to the micro-level. The results of these experiments can be seen as artwork or that I use parts of elements in my abstract and surrealistic portraits. These portraits have a background in my childhood memories with comic books and cartoons mixed with the modern beauty ideals we are flooded within today's society. They are the result of my mood, the chaotic world we live in, and a counterweight to the art of the old masters who were only concerned with showing superfluity and perfection.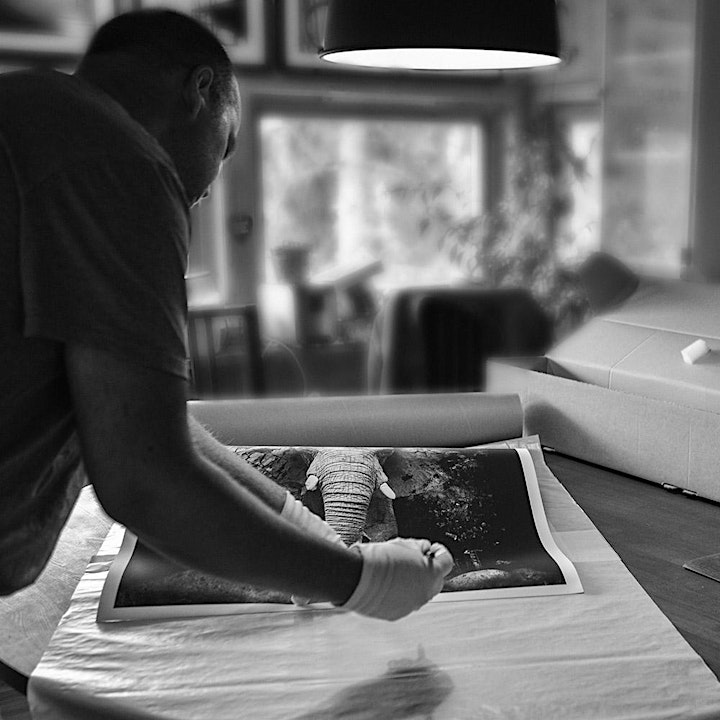 RENE DISSEL
After a turbulent life as a musician he picked up the camera again and won a first price in landscape for National Geographic 2007. His early photographic work with film was shot in black and white.
As a child Dissel photographed everything with his plastic Kodak instamatic camera, especially airplanes with a nearby airbase.
Influenced by photograpers like Irving Penn and many others he followed a masterclass with Maarten Corbijn alias Corbino In 2014 he made a book with 50 portraits in black and white "ontmoetingen met Amersfoorters" with analogue medium format cameras. Resluting in several exhibitions.
Since he uses digital cameras his output has changed more to colour. For some time he experimented with i.c.m. (intentional camera movement) combining different techniques like long exposure and multi exposure. Painting with the camera with the main goal to produce an image just in camera without post processing the images in Photoshop.And voila with his love for the sea, lakes and rivers he made a series of abstract fine art images. The images breathe a sense of Zen, silent flowing spaces like meditations.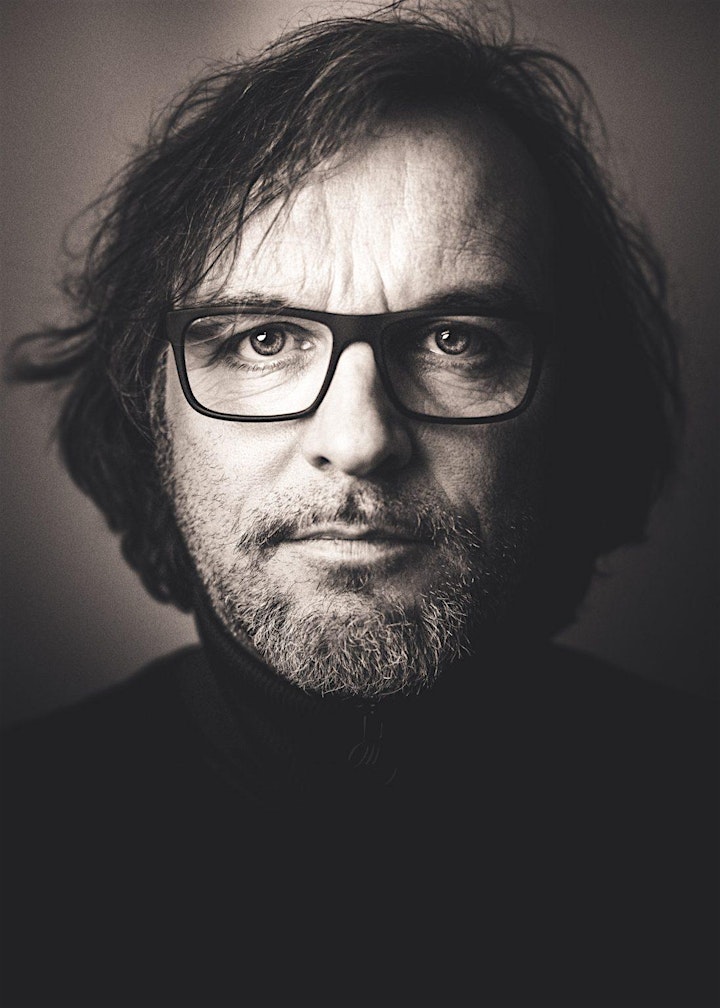 KARSTEN RAMSER
The work CONNECTEDNESS indicates towards the essential aspects of memory and forgetting. It points to the understanding what is memory and its very inner structure, it is essential to understand how memory works and how forgetting happens, before we talk about what we remember and what we forget.
Memory itself is imagination, actually the area in the brain where we remember is the same where imagine, therefore memory is imagination, it doesn't exist in the real world, there is not such a thing as solid objective memory at all.
One thing is the event itself and another thing is what we remember. The events are as there are, but the relation we have with them is always subjective. We can say that memory is the relation we have with the event, but not the event.
Memory is always remembered in the present moment, therefore it depends on our state of consciousness in that present moment, and when our consciousness change the memory change too. Thats obvious, it is common sense, the strange thing is that we ignore this fact and really believe that memory is a solid and objective issue.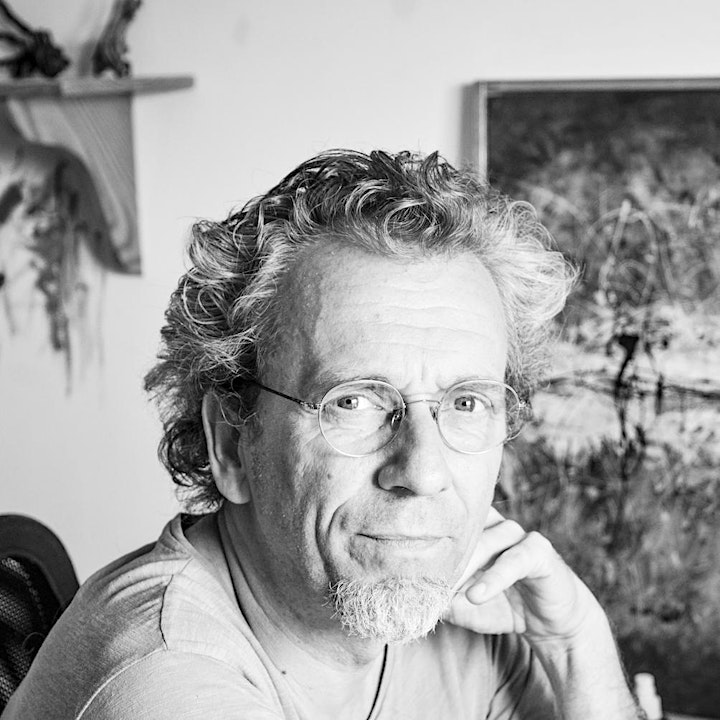 SASHA JOVANOVICH
Sasha Jovanovich (Saša Jovanović) is an Amsterdam-based Serbian artist, who works in several artistic disciplines. In late 2019 he made his debut as a comics author with the dystopian graphic novel 'Het Konijn'.
Sasha Jovanovich (1963) is a visual artist based in Amsterdam. Having previously studied applied art and architecture at the University of Belgrade, he graduated from the Amsterdam Gerrit Rietveld Art Academy in 1993. Upon graduation, Sasha was the recipient of the BKVB grant for perspective emerging artists and went on to co-found JAB, an avant-garde funerary art studio.
Sasha's conceptual art was exhibited in the Netherlands, Germany, Serbia and Great Britain. He started creating digital art in mid nineties.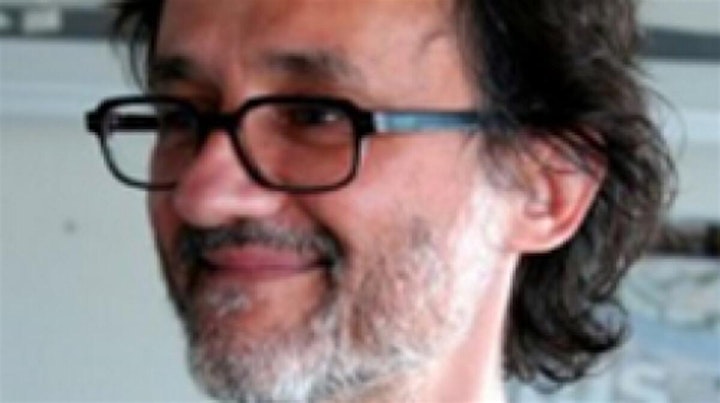 SARAH MELCHIORRE
The EMOTIONS project is a work that tries to represent every single emotion, as each of them is something that unites us and that brings us closer, that has characterized our history and consequently our memory.
Knowing how to recognize them and know how to accept them for their essence, allows us to know better and not forget what we've been and what we're today.
The journey of recognizing our emotions is perhaps the most complex and deepest experience we live. It's a seemingly lonely journey, but in reality, it is not. There aren't good or bad emotions, or emotions that are better than others and, together, make up our soul. Once we identify our emotions, we realize that we are not alone, that we can share them with others to create bonds.
For this reason, I decided to start this artistic journey, because, despite its complexity, it's possible to find a link with ourselves and with others, as they are something that is part of all of us.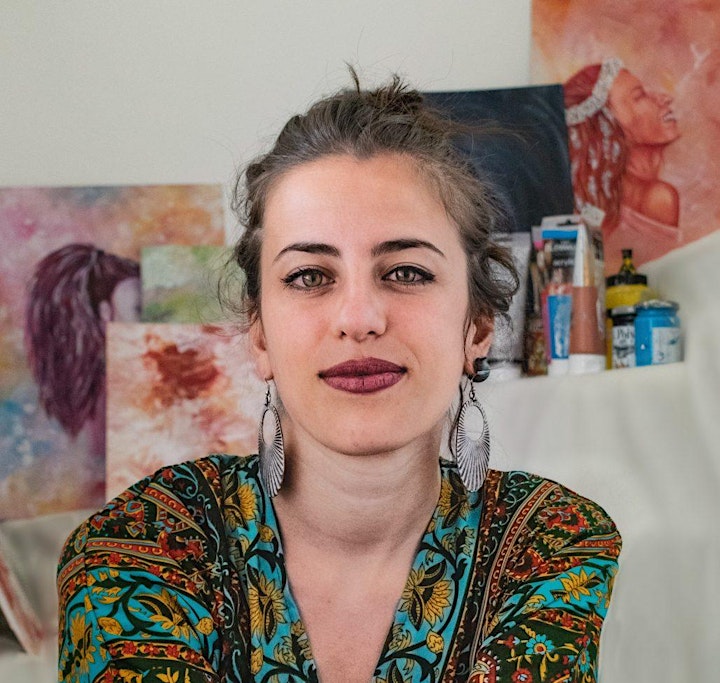 MAGALI REALES
"I was born in Cali in 1961 in Cali, Colombia. I have led a nomadic artist life that began in 1985, I have had more than 27 solo and group exhibitions, live performance actions, videos and installations in some parts of the world. Among the most significant I can mention the actions with the group "Sin Titulo" (1992–1994) at the Circulo de Bellas Artes in Madrid."
Magali Reales is a Colombian contemporary artist that experiments with the different possibilities of the object-viewer relationship. Thus, movement plays a significant role in supporting her light and color techniques.
In addition to movement, Reales uses music to strengthen the exploration of the senses in her installations. The transparency of her fabric allows "reality to enter the sense filled viewer experience." Her work also includes photography and filming on canvas.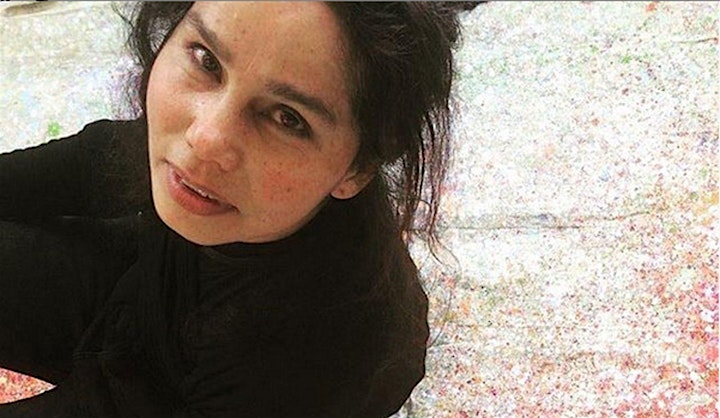 SUSANA NEGRI
Art as a daily ritual. As air, as a manifestation. With the simplicity of the routine and wrapped in the pots and the patio and the seasons. Art without ceremony, bareback to raw reality. Expressive and tough. And beautiful. And tender, and cruel.
Indispensable art to transcend that necessary collective impulse that begins "one by one", invoking the ghosts, saving my life. Starting from the human form, all forms in a continuous and multidimensional present that stretches and climbs, fleeing from its own carnality towards infinity, until returning to everyday life.
Artista nacida en Buenos Aires, Argentina. docente graduada en la Escuela Nacional de Bellas Artes" Manuel Belgrano" de buenos aires y técnica escenógrafa por la escuela Superior de Bellas Artes de la nación "Ernesto de La Cárcova".
Ha incursionado en el grabado, la escultura, el dibujo, el collage y la pintura. en sus obras se observa la fusión de distintas técnicas y la experimentación con materiales diversos: bases previamente preparadas en yeso, papel, pan de oro y látex, como punto de partida de su obra figurativa. Apasionada por la figura humana, el ritmo y el movimiento, son recurrentes en sus obras las atmósferas teatrales, el mundo de lo femenino y la danza. Desde 1985, vive y trabaja en Barcelona, España.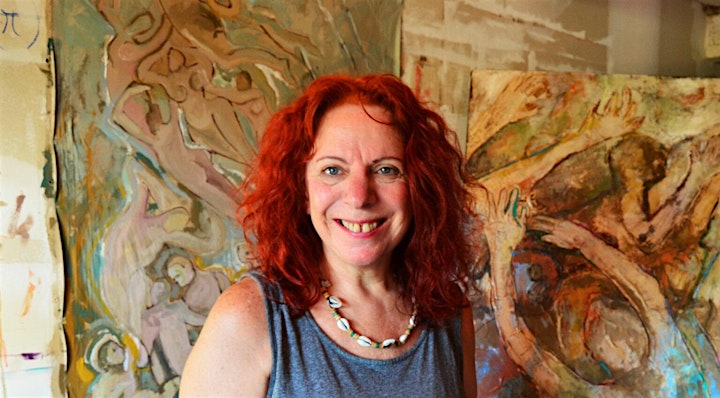 MAYA PACIFICO
In the hands of the artist a fragile and ephemeral material as the page of a book becomes material to create original sculptures: the paper is supple, long live and vibrating.
Her creations are three-dimensional volumes from the complex architecture and they are born from the overlap of layers of pages from the impalpable delicacy, that the artist gets with an infinity of cuts manuals and folding, realized with the extreme skill technique of the sculptor.
Maya Pacifico builds great surfaces approaching single forms whose base is constituted by looms that they act from support for the papery material revealing us the hidden expressive potential, from the point of view of the perception , of a subject marked from the time and from the usury as the pages of an old book.
The surfaces so gotten they simulate organic forms as a straw expanse or a lawn moved by the wind and they are animate from an inside dynamism revealed by the facets of the hundred and thousand to read thin plates that trap the changing chromatic tones of the light and the shade.
Through this trial the artist produces unique pieces because the pages, always different, they become an only work irrepetible, a light construction in equilibrium among material and immaterial, that is lent to continuous trespasses in other circles: from the architecture to the design, for preparations for fairs and international shows.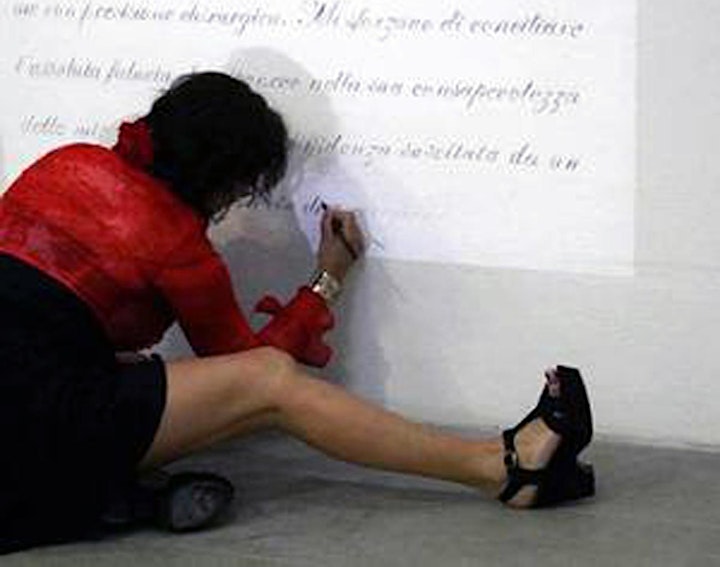 STEFANO FAVARETTO
[…]The spirits recalled by the artist are part of a past that is not willing to fade, a past still living in the present, or, rather, a past that obsesses the present like an ever-present spirit. All theses creatures belong to a collective memory that relives in Stefano's pictures, a legacy always there to carry the vast frame of memory.
"Photographing the Invisible" My artistic research aims at investigating, in a deep and systematic way, the existence of an avoidable bond between an invisible and spiritual universe and what , instead, represents the visible and the material world.
To go deeper I usually explore those elements which represent a bridge between the material world and the spiritual world, as myths and legends which connect real elements, or really existed, to surreal and fantastic elements which have lain down in the collective subconscious for centuries and this doesn't mean they are inexistent (see the myth of Christmas or the angels).
As for me, myths contain precious information about rites, traditions and popular beliefs, often provided by a peculiar observation of the reality. By exploring this mythical reality we can perceive as well as show, how the human being has always tried to "go beyond" and has the certainty that there is another universe we do not see. Through photography, as a scientific means, I try to eternalise an "invisible" reality that is here, in front of us, and to take it to the surface, revealing it to the world in its entirety and form by mirroring it. The main objective is to succeed in demonstrating that nature and the spiritual world are completely intertwined and, as such, they have to be respected and preserved in their beauty.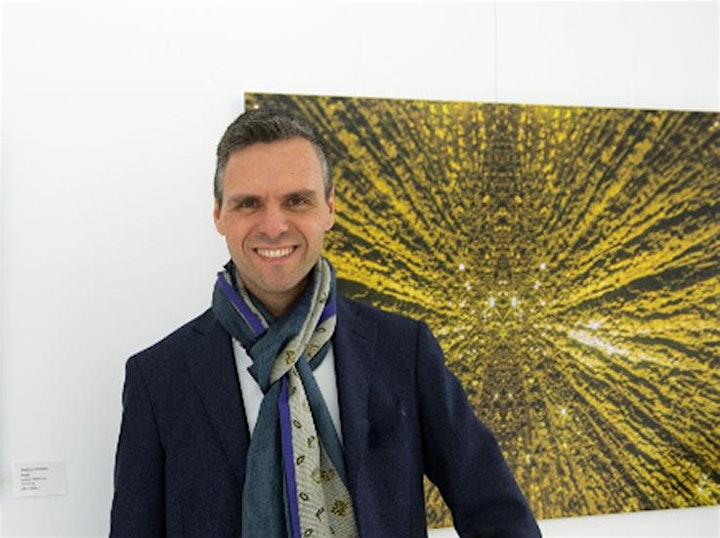 ZT TOSHA
"My behavior is determined by the situation and not by some internal traits. I do what is expedient at the moment, I respond to the moment and not based on a collection of traits."
"While Richard is busy mainly with blurring the form, I am busy with exploring the impression, the light, blurring the drawing and the lines. Many times the results are different from the scene, from the image that I was trying to replicate."
All of ZT Tosha's paintings are made in a multi-step process of representation. He starts with a blank canvas, adding gray aerial perspective, while constantly rotating the canvas.
Then he pours or splashes paint directly from their tubes onto a horizontal surface (drip technique), enabling him to view and paint his canvases from all angles.
Taking his color palette from the scene that he sees at that moment, he paints to replicate the look of the original scene. His hallmark "blur" is sometimes achieved with a hard smear made by an aggressive pull with a squeegee.
Examinations of history and memory, through the conflicting nature of an image's formal make up and the content it contains, destabilizing the frame of reference are two main forces behind my art. "My paintings are narratives of memory and identity into dominant and meaningful representations of reality."ZT Tosha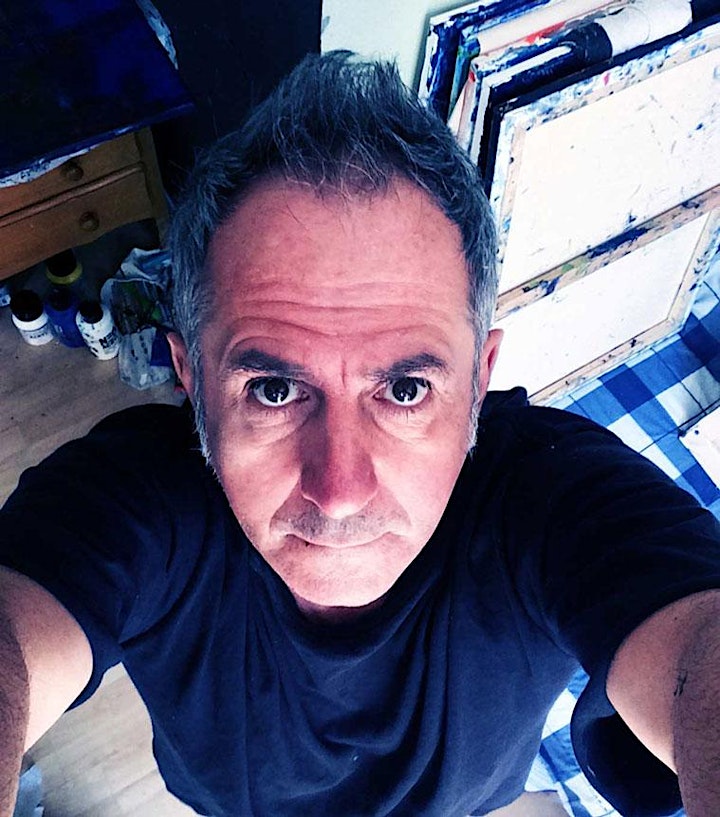 A new generation of Artworks
TEAM ARTID
ArtID | Digital Certificate & Digital Identity
The set of works with Digital Certificates gives life to the ArtID Marketplace which simplifies the exchange by making it safer and integrating payment and logistics systems. A Global Marketplace that eliminates the common difficulties related to further authentications and expertise, money movements between countries, packaging, transport, and insurance.
Thanks to ArtID the Art Galleries promote their artists, endowing their works with Digital Certificate, overcoming so the uncertainties on authenticity, origin, and lack of transparency. ArtID innovation allows more and more people to get closer to art: a new generation of collectors is born.
www.artid.ch - info@artid.ch