Informations sur l'événement
Adresse
Impact Hub Basel
274a Münchensteinerstrasse
4053 Basel
Switzerland
Description de l'événement
Moving Entrepreneurs Forward, Together!
À propos de cet évènement
The past year, we have been helping entrepreneurs, young and old, move their businesses forward. Now the time has come for us to move, and celebrate all the successes of our Basel entrepreneurs with the first edition of the Basel Entrepreneurship Gala.
∷ JOIN ∷
Connect, mingle and hear from others who walking the entrepreneurship talk, are empowering entrepreneurs to move faster
Space is limited, so grab your ticket as soon as possible!
Includes:
Itinerant Basel Entrepreneurial sessions (depart every 20' from 6 pm to 9 pm)
Non-alcoholic refreshments
Food stalls and bars will be available
∷ SPEAK ∷
Pitch the Basel community your ideas, and let us know how we can all learn, create and inspire each other.
Apply to present here: Presenter Application Form
∷ SPONSOR ∷
Through eventbrite, you can top up your ticket with a donation to support the work of the organizing committee.
If you are willing to sponsor the Basel Entrepreneurship Gala 2021, contact cbaechler@genglobal.org to learn about sponsorship opportunities.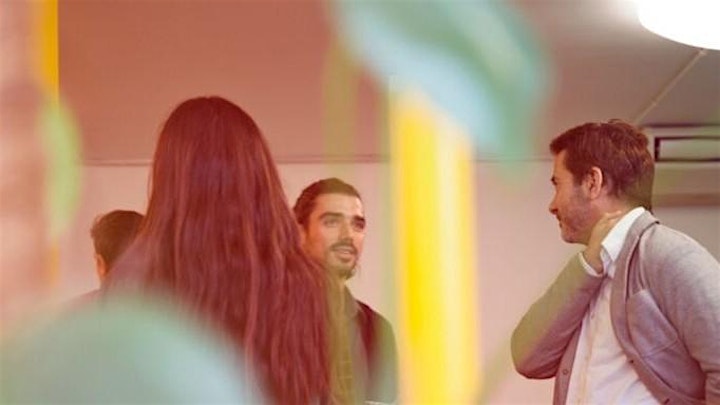 Date et heure
Adresse
Impact Hub Basel
274a Münchensteinerstrasse
4053 Basel
Switzerland
Organisateur de Basel Entrepreneurship Gala 2021
Impact Hub is a global network of over 16'000 members in over 100 hubs in 50+ countries, and is continuously growing. Its main purpose is to make a positive impact in our world by combining the skills of compassionate, committed and purpose-driven individuals focused on a common purpose. Each individual Impact Hub chapter is unique and relevant to the local community.
At Impact Hub Basel, our aspiration is to support social entrepreneurs and sustainable innovators. Through various offers ranging from events and coworking to different incubation and acceleration programs, we aim to promote the interaction between our members and the different stakeholders. In this way, we strive to create a highly collaborative ecosystem where innovation and change are encouraged, where access to expert resources, inspiration and knowledge is made easy and where communication and contacts between diverse, skilled people are facilitated.
All of our activities are guided by the 17 Sustainable Development Goals (SDGs) as defined by the United Nations. To ensure that our efforts are as successful as possible, we focus on five SDGs that are most relevant to our local community needs.
SDG 3 — Good Health & Well-Being
SDG 11 — Sustainable Cities & Communities
SDG 12 — Responsible Consumption & Production
Because the SDGs can only be realized with strong partnerships, you won't see SDG 17 Partnerships for the Goals on our list; but it is there in everything we do.
Subscribe to our monthly newsletter: newsbasel.impacthub.net