Ceremony and symposium: Imagine, tribute to Paolo Knill
About this event
Guest of Honor: Wayne Sutherland
You can join us for free.
We would be pleased if you would make a donation for the "Paolo Knill Scholarship".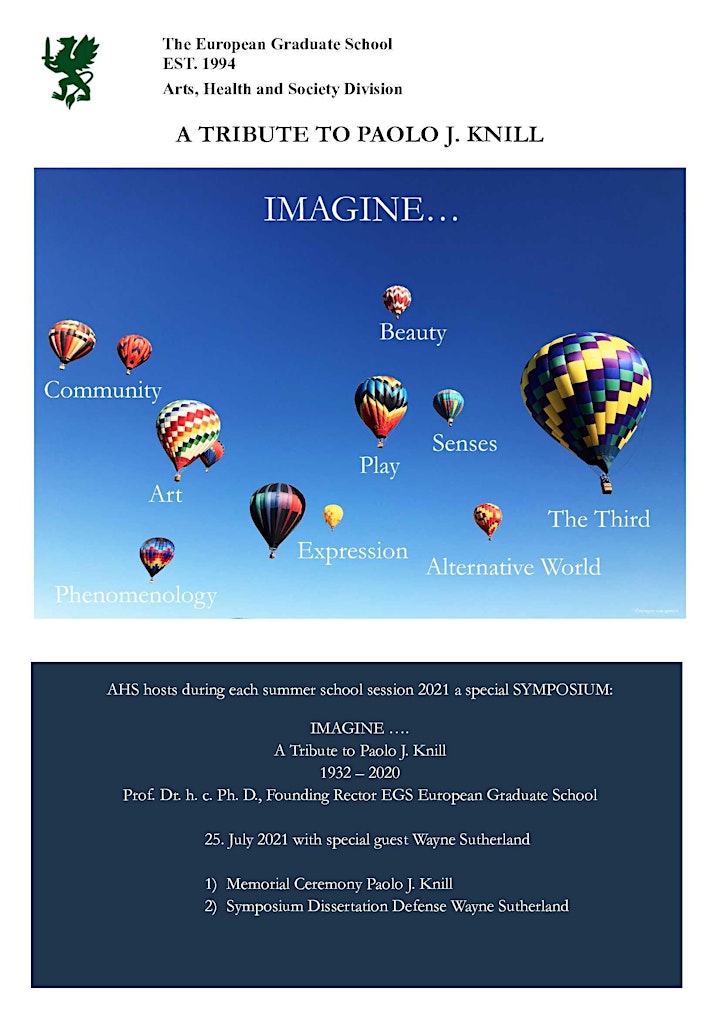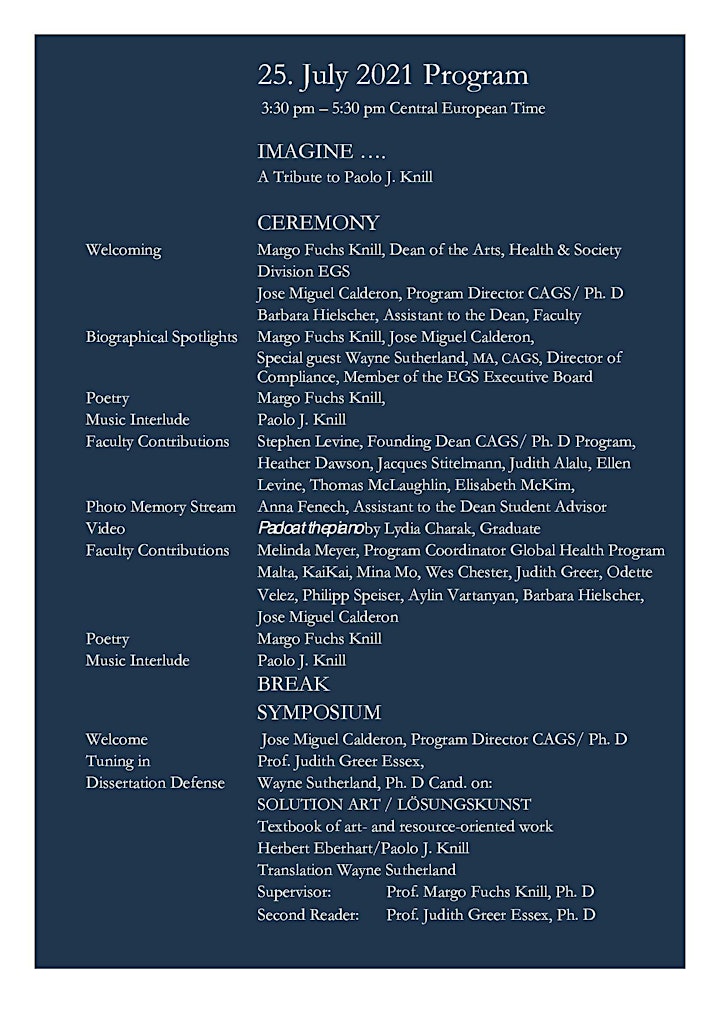 Organizer of Ceremony and symposium
PACT offers a uniquely modern educational opportunity by offering teaching of the highest level in flexible formats. In addition to its renowned EU-accredited degree programs at the MA and PhD levels, it allows for non-matriculated study (through certificate programs and post-doctoral research), and provides for the possibility of attendance in individual courses. Its intensive seminar structure gives individuals the possibility of pursuing other work or professional obligations throughout the year.