Dieses Event ist beendet.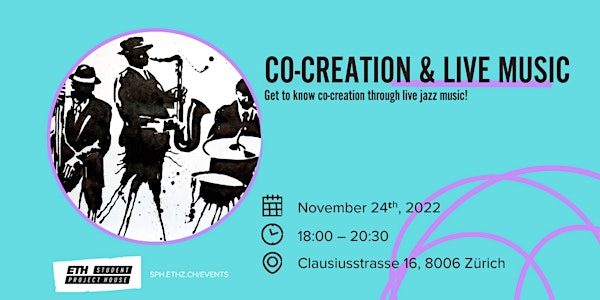 Co-creation & Live Music
Get to know co-creation through live jazz music! #event #featured
Zeit und Ort
Veranstaltungsort
Student Project House - FHK Clausiusstrasse 16 8006 Zürich Switzerland
Karte und Wegbeschreibung
Zu diesem Event
Something you should not miss!
In an interactive workshop with three professional musicians, we will be taken on a journey of Co-Creating exploring their similarities. Based on your personal input, the musicians will build their music in a freestyle manner.
At the Student Project House we believe that we are better together when it comes to creating, working on projects and expanding ideas. We will touch upon how to build on each others ideas, identify key principles when it comes to co-creation, and how diverse views can influence this.
We hope you will join us and enjoy creating this event together.