A talk by the CEO of Alpian followed by a networking apéro and mingling with interesting people. Meet the team behind Alpian.
About this event
Urban Bonfire Apéros
i-vest.ch by Alpian was created with a single purpose – to help you invest in yourself. Or, as we like to say, make you an i-vestor. How? By making matters of investment, personal finance, and wealth management easy to understand, engaging, and truly insightful.
Are you interested in the latest trends in fintech, finances, wealth-tech, and digitalization? Do you like to network and hear exciting success stories from the world of finance and want to meet the people behind them?
The Urban Bonfire Aperos offer you just that.
*Event language is English
Agenda
18:30 - 19:00:
Door Opening & Registration
19:00 - 20:00:
Schuyler Weiss, Founder & CEO, Alpian SA
Crafting the Future of Financial Services
20:00 - 21:30:
Networking, Give-Aways, Drinks, Snacks & Bonfire Converstations
Synopsis
Crafting the Future of Financial Services
Financial Services, despite its success over the past millennia, is an industry that has never truly captivated the imagination of its clients. The services are necessary but uninspiring. The very barriers that have been put in place to protect the industry and its clients have also introduced an artificial limitation on competition.
Without true competitive market forces, innovation has been stifled and the status quo has rarely been challenged. But times have changed, and the market forces of other sectors have brought down barriers, finally forcing the financial services industry to embrace innovation.
So what does the leading Financial Services firm of tomorrow look like?
How will new players carve their way to the top, and what will cause dominant incumbents to falter? To craft the future of Financial services, a firm must implement a model that differentiates which elements of the past should remain and those that need to be completely redesigned from scratch.
Speaker
Schuyler Weiss, Founder and CEO of Alpian SA
Schuyler has more than a decade of experience in leading digital banking transformation, as the Chief Digital Officer at REYL, as a Vice President at Morgan Stanley, and as a Senior Consultant at IBM. He holds an MBA from IMD and a Bachelor of Arts from Colby College.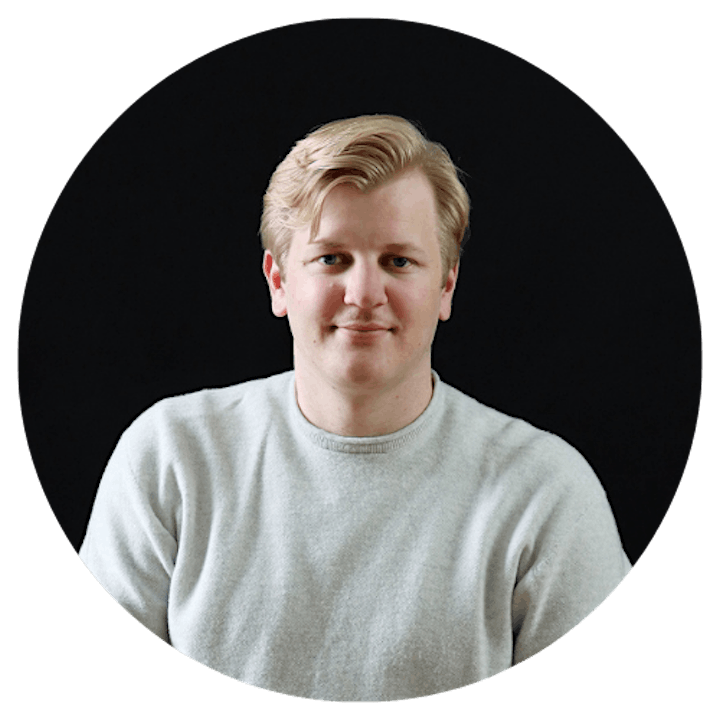 Meet the Alpian Team
Meet the team behind Alpian onsite.
Mingle and ask question on the topics of Finances, Wealth Management, Private Banking and more.
Covid Certificate Mandatory
On September 8, 2021, the Swiss federal government announced that they will significantly extend the situations where a COVID certificate is required. Starting September 13, 2021, a COVID Certificate will be required in Switzerland for entrance to the following:
Indoor areas of restaurants, bars, and clubs. Certificates will not be required for outdoor areas of these venues. Clubs will also register your contact information.
Indoor events including concerts, theatre, cinema, sporting events, private & company events.
Indoor cultural and leisure facilities such as fitness centers, libraries, museums, zoos, climbing halls, swimming pools, water parks, spas, billiard halls, and casinos.
Indoor sporting and cultural activities such as training sessions or music and theatre rehearsals.
For entering the Urban Bonfire event you will need to present a valid covid certificate. The TVR Rule in Switzerland refers to 'Tested, Vaccinated, Recovered' and describes the three ways someone can provide evidence they are immune to the virus.
This means you will need to show evidence of vaccination, a negative PCR test valid 72 hours or proof of having recently recovered from the virus.
Organiser of Crafting the Future of Financial Services - Schuyler Weiss, CEO Alpian SA
With our growing community of investment experts, financial advisors, and other i-vestors (yes, you have a new tribe), we host events that inspire you, inform you, and hand you the tools you need not just to manage your money, but to make it a powerful tool to reach your personal vision of wealth.
:::
With our Urban Bonfire Events, we bring the campfire feeling to the cities. We want people to gather and come together around a virtual bonfire to mingle, exchange, learn and meet new people. Our events are a place of inspiration and where conversations happen.
:::
Join the tribe and create new opportunities to meet like-minded people. Mingle with the people behind Alpian or find new business partners or potential customers. Take business cards with you, make contacts, exchange ideas and meet like minded i-vestors.
::
We look forward to toasting with you at our Urban Bonfire Apéros!
:::