Multiple Dates
Creative Innovation with Jobs-to-be-done (1h, online)
UNDERSTAND THE BASIC PRINCIPLE OF JOBS-TO-BE-DONE, AND GET AN OVERVIEW OVER THE PROCESS AND HURDLES
About this event
Why attending this training?
Innovation and complex problem solving are within the top 3 future-skills named by the WEF.
JTBD is a great framework to help to find opportunities to innovate and solve customer problems. It all starts with the "job" a customer wants to get done. "Cleaning dishes while camping", "Listening Music on the go", "Passing life-lessons to children" are starting points to create solutions based on what customers want to achieve rather than what solution they use today.
We will teach you the basics of the JBTD-mindset, a rough process, and will talk about the opportunity-score from which you can derive product-innovation strategies.
The third future skill in the top 3 is active learning, to adapt to the ever-changing world around us. Attending this course will help you succeed in all three areas.
By the way, we run a one-month part-time innovation program where JTBD is an important part. If you are interested, have a look here.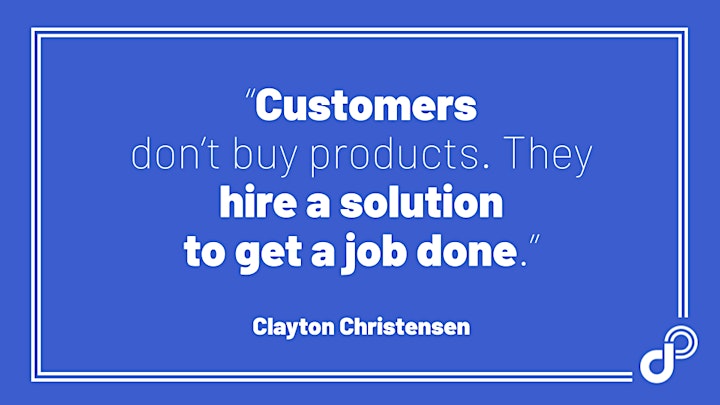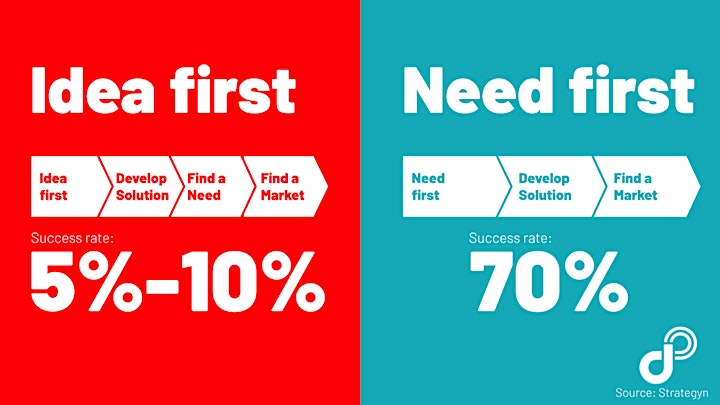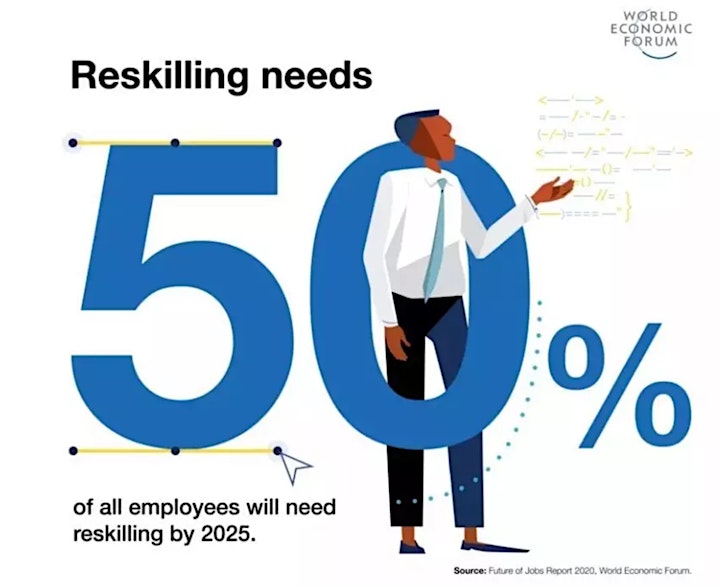 What you will learn
At the end of this training, you will know the JTBD-mindset, a rough process to innovate with JTBD, and know the advantages of the opportunity score.
Learning Objectives:
Understand the main mindset of JTBD
Know how to start using the JTBD-process to innovate
Understand the opportunity score and how it helps to develop strategies to innovate
If you need more info or want to check if it fits your learning goals, just book an info session with Fritz.
Digital Tools:
We will use Zoom or Meetbutter as our video-chat-program to deliver the main training.
Online Exercises will be done in Miro. Miro is an online whiteboard that works like a charm for collaborative challenges. Imagine it as an online workshop room where you can do everything you are used to in a workshop room. Sticky notes, Whiteboard, etc. - it is all there. But it can do even more, as you can upload pictures, links, and any other digital stuff that might be helpful in your project.
We will onboard you on Miro upfront to the training program with a little exercise. However, experience shows that even the least online-savvy person gets a grip on it after a few minutes of confusion.
Btw, we just love Miro :)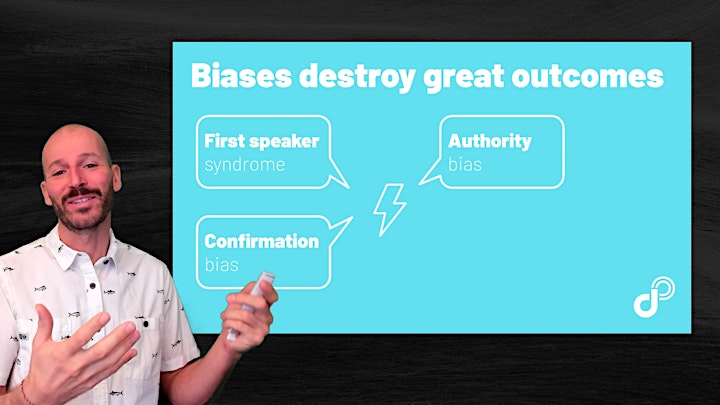 Our view on the buzz-word "innovation"
For us, innovation is a way of thinking, a value-adding novelty, and the process to get there.
In the end, innovation is the constant change a company needs to become future-proof. Especially in a growingly changing and complex world, adapting to market developments and -needs is more important than ever. Anyhow, today "94% of global executives are disappointed with their companies innovation performance." (McKinsey).
We believe innovation can be even more than just help the company to survive. With the right mindset & tools, work becomes more fulfilling, personal success more likely, and wellbeing at work can be boosted for each one of us. As we are convinced that fun is a crucial part of successful innovation, we focus on tools that are not only effective and efficient but also help to enjoy working alone or with your colleagues.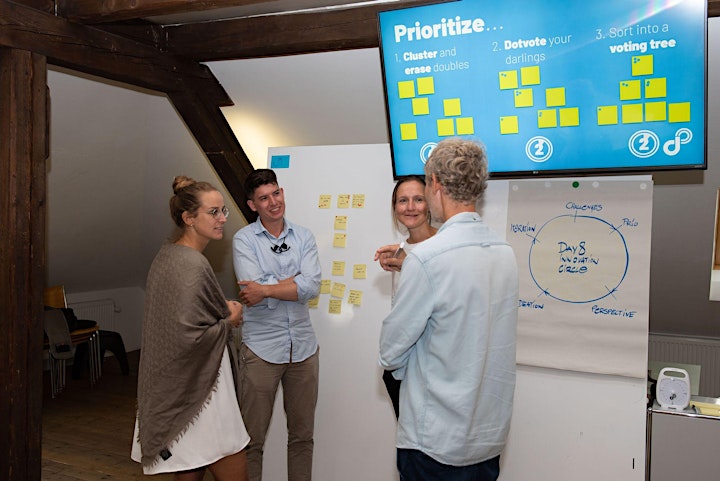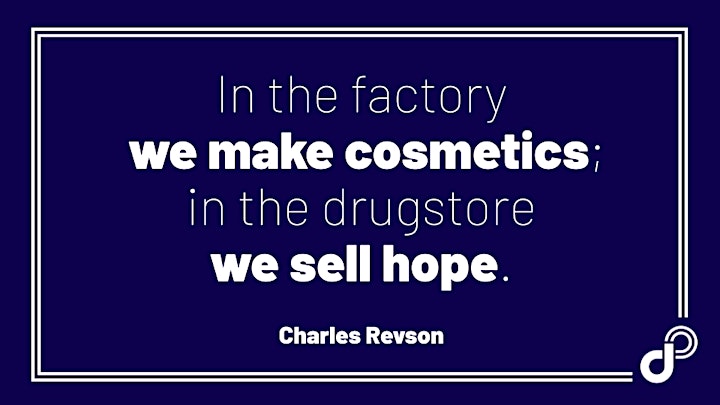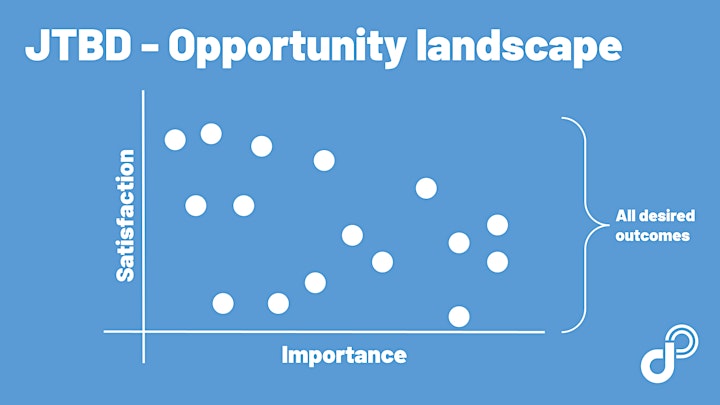 DAY8 Way - Training method
Learning by Doing
Our trainings are hands-on and interactive. No one-way talks by a teacher but collaborative development of content and practical exercises based on real-life experiences. In our Learning Bites, we focus on theory or experience depending on the topic but mix, whenever possible.
For each learning style
Whether you are an auditory, visual, motoric, or communicative learner - our trainings are based on all channels. A clear training structure of explanation, visualization, application, and discussion stimulates all senses and therefore supports sustainable learning.
Fun
Trainings are often boring and focussed on the content exclusively. We at DAY8 believe that fun is an important part of self-development and that if we engage in positive emotions it supports the learning process. After all, without fun, we wouldn't do what we do. And this is what every attendee will feel when having a training with us.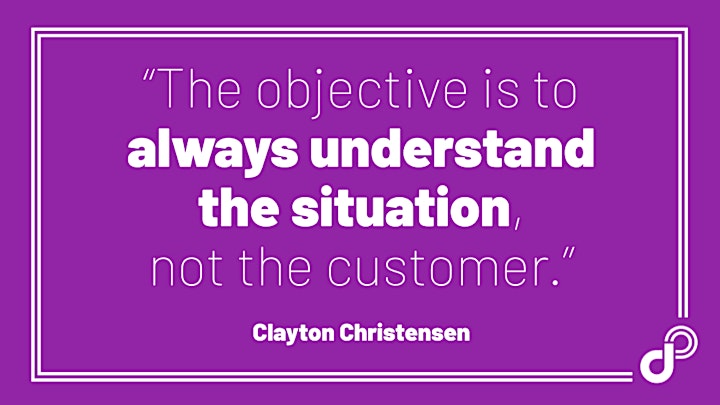 Who should attend
Everyone who wants to actively drive innovation or change within her company or for herself.
Our attendees are typically from the professional areas of UX, Business Development, Project Management, Product Management or -Development, Creative agencies, SME owners, Startups, Consultants, Innovation-responsibles, or Leadership.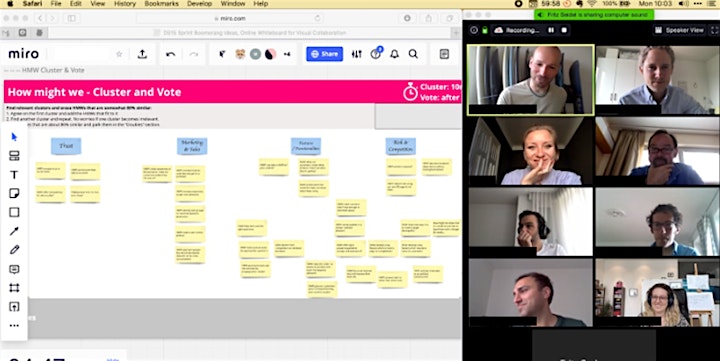 Who runs the training?
The training will be lead by Fritz Seidel, Co-owner of DAY8 innovation Advisory.
DAY8 is focussing on helping businesses to overcome hurdles when it comes to develop and implement change and innovation. Most of our clients are based in Switzerland and from the startup field or leading markets in FMCG, ICT, Media or sustainability.
After decades in corporate business and several years of experience in the startup sector, the two founders started to dig deeper into the best frameworks to succeed when it comes to building up things or changing existing ones. They saw too often that businesses fail when it comes to innovation projects - be it Startups or grown-up Corporates. We are here to help and give impulses to overcome those hurdles.
If you need more info on the program or want to check if it fits your learning goals, just book an info session with Fritz.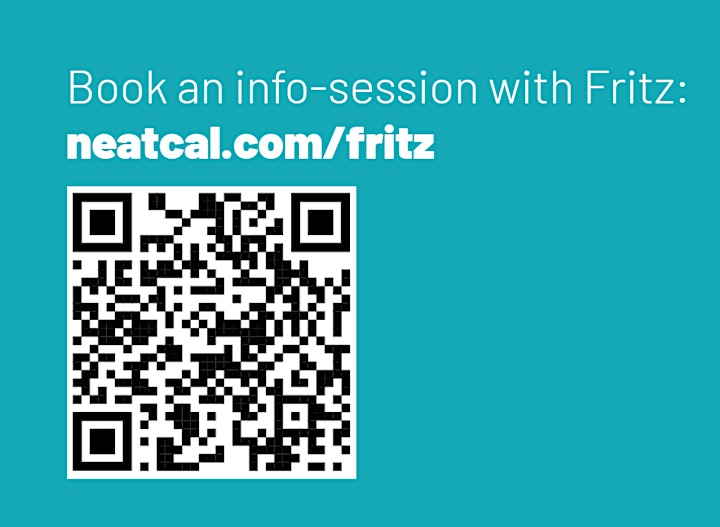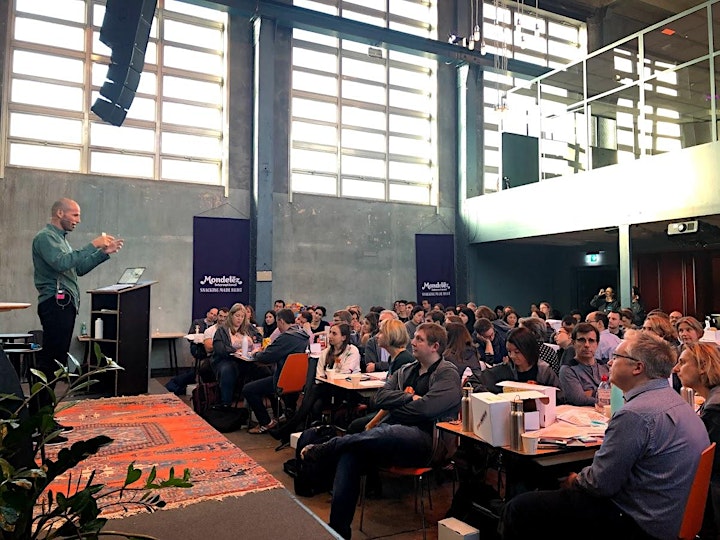 FAQ
Organizer of Creative Innovation with Jobs-to-be-done (1h, online)
COVID REMARK: For all in-person training, a COVID security concept in line with government rules applies. For our attendees, free rescheduling applies in times like these. Also, we give a full money back warranty if the training did not suit you as we are convinced, that we deliver the highest possible quality content.
Read what others think about us: LINK
WHAT WE DO
In a growingly complex world, we enable humans to use their full potential to build ethical solutions.
Our mission is to enable and inspire companies and startups to innovate better and faster through optimized collaboration. To face the growing complexity, simplicity is our key in all our trainings and workshops. We also believe that structure and fun are essential for productivity and behavioral change and thus include them in everything we do.
Working with world-changing companies like e.g. Mondelez, Max Havelaar or Bosch, guiding creative agencies towards better ideas, and helping the Startup-world to build their products enables us to combine proven excellence with the newest working methods. 
WHO WE ARE
As fully-grown business seniors, we have worked decades for corporates, consulting & launched startups ourselves. Going through our customers' challenges in the past enables us to build holistic & future proof solutions. Driven by a culture of ethics, positivity & agility, we are thriving to make the world a little better.
Our founders, Raphael Ueberwasser & Fritz Seidel are happy to connect with you and find out which trainings will suit you best.
Find out more on http://day8.io and on LinkedIn https://www.linkedin.com/company/dayeight