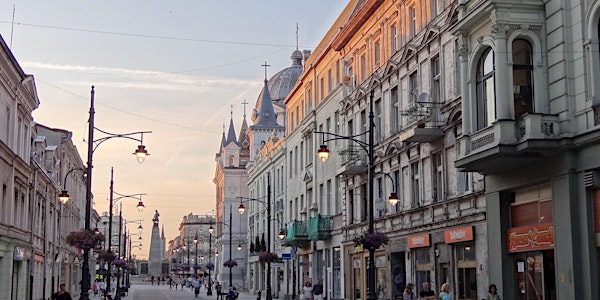 Demo Day - Budapest
Flyability Elios 3 demonstration
When and where
Location
Fém Arts & Café 40 Váci utca 1056 Budapest Hungary
About this event
Szeretné működés közben látni a Flyability vadonatúj drónját, az Elios 3-at?
Tartson velünk szeptember 13-án, kedden erre a budapesti bemutatóra, amelyet partnerünkkel az IEM Kft.-vel közösen szervezünk.
Az eseményre a Fém Arts & Caféban kerül sor 10:00 és 15:00 óra között.
Erre a bemutató napra két foglalkozást ütemeztünk be. A regisztrációkor ügyeljen a megfelelő időpont kiválasztására:
10:00-12:00
13:00 - 15:00
Az esemény során élőben láthatja az Elios 3-at, a Flyability első LiDAR-ral felszerelt beltéri drónját és személyesen is megértheti, miért elengedhetetlen eszköz az ipari ellenőrzés területén!
Mit várhat ezektől a foglalkozásoktól?
Az Elios 3 és funkcióinak áttekintése
Élő repülési bemutató, ahol lehetőség nyílik a drón első kézből történő tesztelésére
Utófeldolgozási bemutató
Kérdések és válaszok
Regisztráljon most, hogy részt vegyen ezen az díjmentes eseményen!
—---------------------
Want to see Flyability's brand new Elios 3 in action?
Join us on Tuesday, September 13th for this Demo Day event in Budapest organized in collaboration with our partners IEM Ltd.
The event will take place at the Fém Arts & Café from 10:00 AM to 3:00 PM.
For this demo day, we have scheduled two sessions, make sure to select the right session when registering:
10:00 AM - 12:00 PM
01:00 PM - 03:00 PM
During the event you will see a live presentation of the Elios 3, Flyability's first LiDAR-equipped indoor drone, and understand in person why it is an essential tool in the field of industrial inspection!
What should you expect from these sessions?
An overview of the Elios 3 and its features
A live flight demonstration with potential to test the drone first-hand
A post-processing demonstration
A Q&A session
Register now to attend this free event!