Demystifying Burnout: Identifying burnout and how to counteract its effects
Description
How do we know if we personally, or someone we know is burning out
and what can we do about it?

Ever wondered
What is burnout?

What are the stages of burnout?

Who does it affect?
Exploring burnout as a catalyst for change, the aim of this interactive talk is to identify and demystify burnout. We start by exploring what burnout is, who it affects and how we can identify it. Following this, we are introduced to some of the prevention tools and strategies Dina personally applies in her own life and implements in group training and workshops.
Through an experiential learning format, Dina ensures we are fully engaged throughout the session, by encouraging to experience the proposed tools for ourselves as this is where change happens.
The goal of this evening's interactive talk is to ensure that every one leaves with a key take-away, small yet significant tools and strategies which can be applied to our own lives, within our teams and with friends and family.
About our speaker - Dina Blanco-Ioannou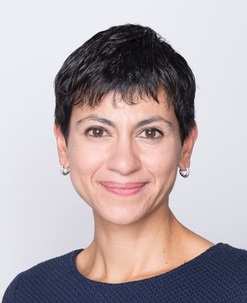 Dina Blanco-Ioannou, is a Transformational Speaker, Educator, Teacher, Trainer and Coach. Having personally trained with Jack Canfield, she is both a Certified Trainer in the Success Principles and the Canfield Methodology.
Her simple mathematical formula for life is: Wellbeing + Happiness = Success
She is also co-author of the number one best-selling book Success University for Women in Leadership. Founder of Lessons-in-Self, Dina's unique Education for Life programmes integrate the Canfield Methodology, Positive Psychology tools and her own life's lessons to create programmes that inspire and empower others to becoming the person they are destined to be.
Agenda
18:00 Registration
18:30 Presentation / Workshop
20:15 Networking Apéro
Event Language: English
Professional Development Units (PDUs): 2
1 - Technical Project Management
1 - Leadership
Please be aware that at the event photos of the audience are made and published on the PMI Switzerland homepage as well as on Facebook. The event may also be live broadcasted over Facebook. With your attendance you accept these conditions.
Event fee discounts: If your are PMI-CH member, please log in with your PMI-CH member account at www.pmi-switzerland.ch and enter the event from there in order to benefit from the membership discount.
Cancellation policy: 100% refund is possible for a ticket if cancelled 5 days before the event.
---
Download / print an Event leaflet

Organizer of Demystifying Burnout: Identifying burnout and how to counteract its effects