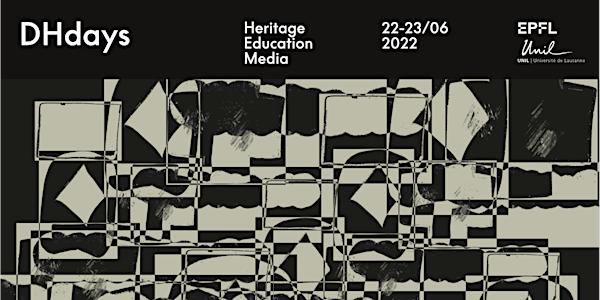 DHdays 2022
DHdays will take place at the SwissTech Convention Center and online from 22-23 June, 2022.
When and where
Location
SwissTech Convention Center 2 Rue Louis Favre 1024 Ecublens Switzerland
About this event
Co-organized by the EPFL College of Humanities (CDH) and the UNIL-EPFL dhCenter, in partnership with the Initiative for Media Innovation (IMI), the inaugural DHdays will take place at the SwissTech Convention Center in Lausanne and online from June 22-23, 2022. The event will be a celebration of the interdisciplinary research being done by the local community and beyond, in particular how digital innovations across domains in the arts, humanities and social sciences impact the world we live in.
This edition of DHdays will showcase the breadth and global impact of digital humanities work by focusing on three key themes:
DH & Media
DH & Education
DH & Heritage
The sessions will explore how digital infrastructures, tools, and methods are transforming research questions and practices in these thematic areas and in connected fields ranging from the arts and humanities to the social, engineering, and computer sciences.
Registration is open, so please don't hesitate to do so now and attend in person. The event will also be streamed online, with more details to come prior to the event.
Please visit the website for the confirmed speaker list, program and other information. Looking forward to seeing you there, as this will be an event not to be missed.
Disclaimer: Please be advised that there will be video and photos taken in the venue during this event, and the sessions in the auditorium will be recorded and streamed live via Youtube. The organizers may use the resulting footage and images at their discretion for event summaries and promotion during and after the event.