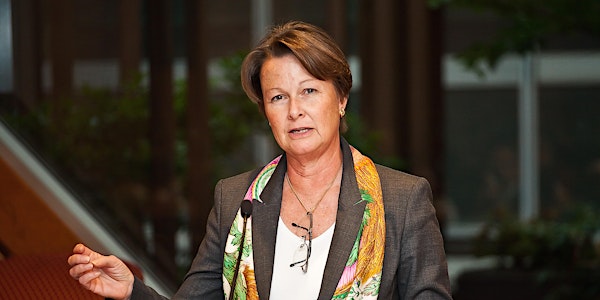 Environmental, social, and corporate governance with keynote Janet Voûte
Event Information
Location
Innovation Lab | Haute école de gestion Fribourg | School of Management Fribourg
4 Chemin du Musée
1700 Fribourg
Switzerland
In less than 20 years, the ESG movement has grown into a global phenomenon representing more than US$30 trillion in assets under management.
About this event
Environmental, social, and corporate governance (ESG) is an approach to evaluating the extent to which a corporation works on behalf of social goals that go beyond the role of a corporation to maximize profits on behalf of the corporation's shareholders.
In this discussion, Janet Voûte, Chair Creating Shared Value Council at Nestlé ,will explain what the letters ESG mean, and elaborate on the history of business involvement in environment, social and governance issues.
Today there is a frenzy of activity in the business community with new corporate commitments being announced regularly. These commitments are motivated by investor, employee and stakeholder expectations as well as new regulations. When did businesses start to take these issues seriously and how far have they really come ?
Olivia Lamarche-Brunisholz, from FriUP, will introduce the Student Venture Program of Fribourg which supports entrepreneurial projects. It offers customized support in all phases of project development, whether it is the result of a personal idea or initiated as part of the course (module course).
Date and time
Location
Innovation Lab | Haute école de gestion Fribourg | School of Management Fribourg
4 Chemin du Musée
1700 Fribourg
Switzerland