Are you ready to get financial savvy with Fea Money? The first Swiss digital bank for females, produced by females
About this event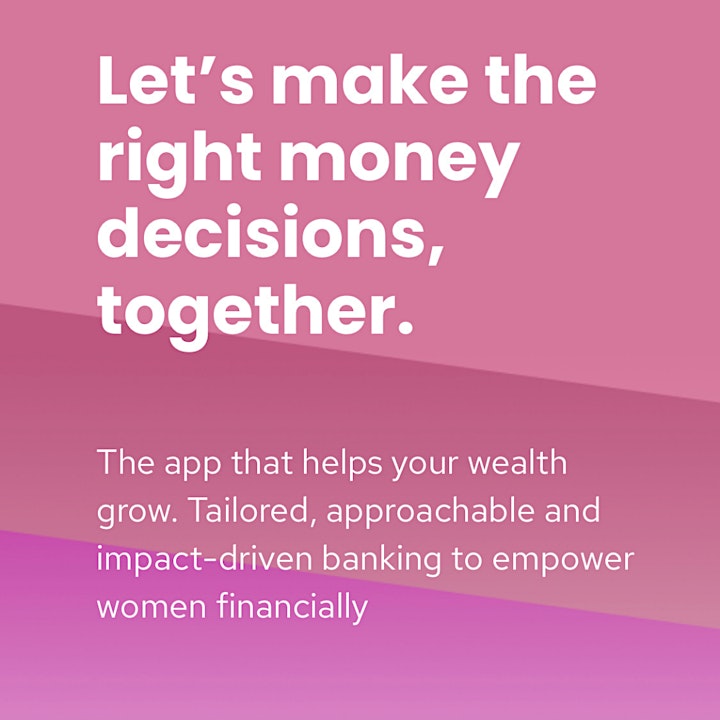 How good are you at managing your Finances as a single, married, divorced woman or even as an entrepreneur? Are you financially savvy as this was indoctrinated from a young age or has your journey been different?
Do we not know how to plan long term when it concerns retirement or asking for a salary raise……it is a puzzling factor for many women.
Recently I read an article on www.annuity.org and again it was reiterated, regardless of age and background, the stress women face concerning income, education access, family responsibilities together with having to plan for retirement, is overwhelming on so many tiers.
Another interesting fact pointed out on BCG, suggested that when we look at many financial institutions who has specific offerings in banking or investing, that they don't necessarily understand "What it is women need or want" and market to us purely based on "common marketing knowledge".
The question then reflects to, why they do not try to understand what makes women tick, where we need to get up-skilled in knowledge of how to manage our finances and what will give us financial freedom in the long run. We may invest differently and manage money differently to our male counterpart; however, fact is, we still lack knowledge and perhaps a portal where we are heard and somehow is understood.
FEA MONEY is a new money banking app, pure digital indulgence, produced in Switzerland by Angelyne Larcher, who believed there was a lack of product tailored to the everyday woman. The mum, the entrepreneur, the doer.
On Tuesday 30 November 2021, we will take a Q&A further with Angelyne hearing more about FEA MONEY, their offerings and why they believe their bank has found a solution that can make your life more streamlined and help you plan.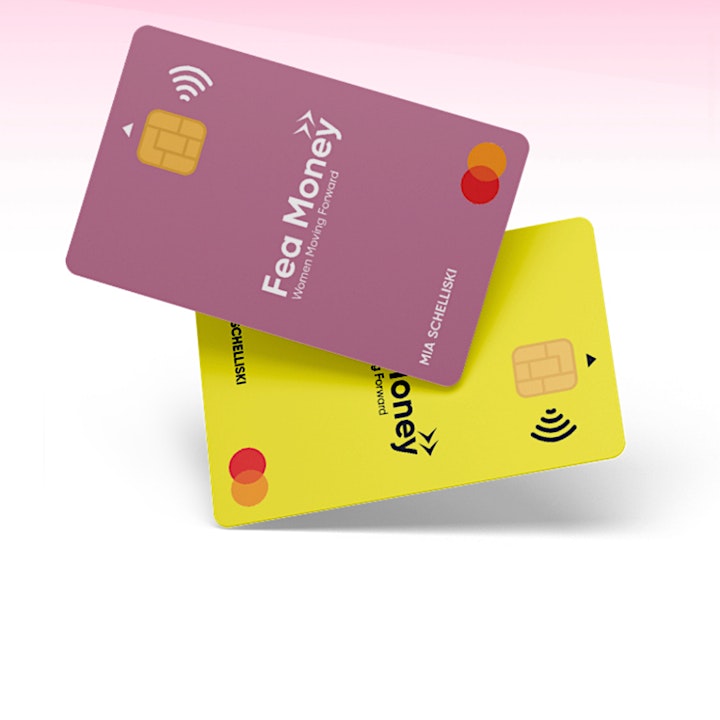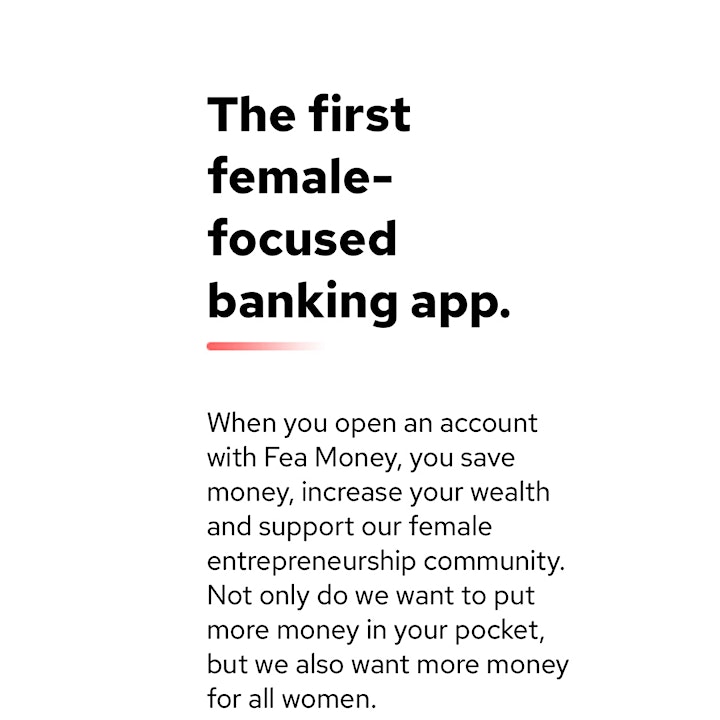 About Fea money
Fea Money offers Personalized, Tailored, Approachable And Impact Driven Banking To Empower Women Financially At Every Stage In A Woman's Life
Who is
Angelyne Lacher is an entrepreneur who started with the online platform Swiss Entrepreneurs Magazine and the women's coworking space The Ladyboss to Fea Money, a banking community platform for women.
From her own experience, she knows how difficult it is to be heard by investors as a woman and the need to connect women with powerful financial services. As a working mother, she experienced how challenging it was to be financially independent, After four years as a retail cash sales advisor at Travelex Money, she founded Fea Money in 2020. The goal: to help women at all stages of life make better financial decisions while giving them a community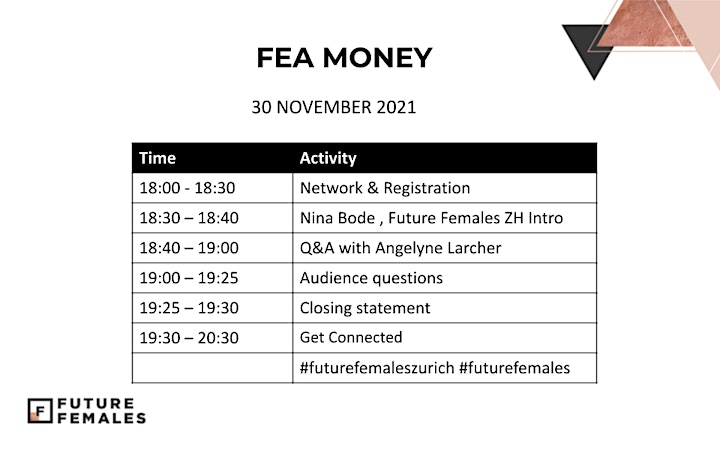 Cancellation policy:
• Individual cancellations can be considered up to 48 hours before the start of the event.
• Cancellations made after this deadline are unfortunately non-refundable (Paid events)
• Future Females Zurich: www.futurefemaleszurich.ch
• Instagram: Instagram.com/futurefemaleszurich
Do you have any questions?
Reach out to us! nina@futurefemales.co
We look forward to welcoming you to this event!
Event policy: Corona Rules – 3G applies
• Covid Certificate
• Recovered from Covid
• Negative test
Organiser of Fea Money- take control of your finances ,the online bank for women.