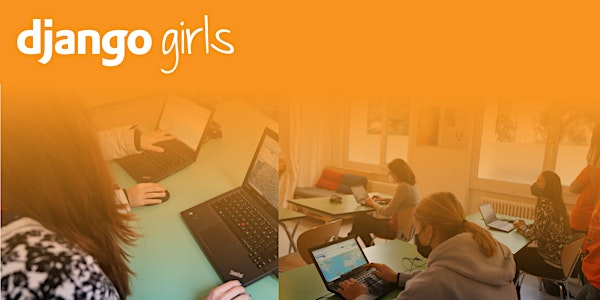 Free Programming Workshop for Girls & Women 14+: Build Your First Website!
RightsTech Women, CERN Women in Technology and CERN Micro Club introduce girls and women to computer programming and discuss STEM careers.
When and where
Location
SDG Solution Space 15 Avenue de Sécheron 1202 Genève Switzerland
About this event
Django Girls
Two days of initiation into computer programming;
Inspirational meetings with specialists in digital and web technologies;
Human rights and careers talks;
A friendly, fun and positive learning environment.
To celebrate the Europe Code Week 2022, two CERN organizations, namely the Women in Technology community and the CERN Microclub, and Geneva-based NGO RightsTech Women are joining forces to organize an in-person edition of Django Girls Geneva, at SDG Solutions Space in collaboration with SDGZine. The Permanent Mission of the Republic of Lithuania to the United Nations Office and other International Organizations in Geneva is generously providing support for this training.
What: This workshop will help you discover the art of programming by creating your own blog and publishing it on the web. Maybe will you be taken by the computing fever?
When: On Saturday 22 and Sunday 23 October, we will have a two-day workshop where you will create your first website, supervised by CERN engineer trainers.
Participants: The workshop is open to girls and women aged 14 and older.
Places are limited, so make sure to fill out the application form very carefully!
To bring: We recommend that participants bring their own laptops.
Language: The workshop will be conducted in English with some assistance in French available.
Agenda
Saturday 22 October 2022
9:00 - 9:15 | Welcome
9:15 - 10:30 | Teams and coaches first meeting
10:30 - 10:45 | Break
10:45 - 12:00 | Workshop
12:00 - 13:00 | Lunch break
13:00 - 14:30 | Workshop
14:30 - 14:45 | Break
14:45 - 15:00 | Human rights talk
15:00 - 16:30 | Workshop
Sunday 23 October 2022
9:00 - 10:00 | Workshop
10:00 - 10:20 | Break
10:20 - 10:45 | Mentor talk
10:45 - 12:00 | Workshop
12:00 - 13:00 | Lunch break
13:00 - 14:30 | Workshop
14:30 - 14:45 | Break
14:45 - 16:30 | Workshop and Closing
Important notes:
For all participants including girls 14 and older, and women aged 18 and older: Please request a ticket for each participant here in this Eventbrite registration page. Tickets are free.
Instructions to follow after registering in Eventbrite: Once you register for the event in Eventbrite here, you will receive some very easy instructions via email. Please follow these instructions to be sure that you can be ready and able to participate and follow along in the training on the day of the event.
Cancellations: If something comes up and you learn after registering that you cannot attend this event, please cancel your ticket in Eventbrite as soon as possible to open a space for someone else to register, and send a cancellation email including the name and email address of the registered participant who is not attending to events (at) rightstech.org. We rely on the courtesy of everyone involved when we organize our events; please help us make sure as many girls and women participate as possible. We thank you for your comprehension and cooperation.
Wait list: If you tried to get a ticket but were not able to, please put yourself on the wait list. We will notify you if a space opens up.
COVID modalities: We require participants to wear masks while inside, and to use hand gel. Please do not attend if you have any symptoms, have recently tested positive for COVID, or have been recently exposed to someone who has tested positive. We will require you to sign our waiver form on arrival and check-in.
We look forward to seeing you at our training!
-The Organizing Team
https://rightstech.org