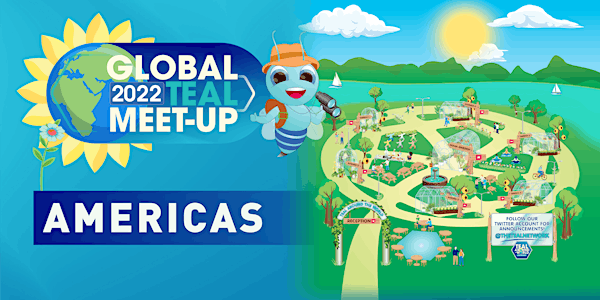 Global Teal Meetup for the Americas - October 2022
Global Teal Meetup for the Americas is a chance to connect new ideas and inspire each other on all things teal-ish.
About this event
DAOs–Decentralized Autonomous Organizations–are hot. They are emerging as an alternative, self-managed organizational form, especially in the arenas of cryptocurrency and digital technology.
They also are quite teal-y.
Come to the next Global Teal Meet-Up for the Americas for a conversation on the intersection of DAOs and teal.
The Meet-Up will be an opportunity to learn about one of the most intriguing developments in the realm of self-management and organizational structure.
Joining us will be a pioneer in the DAO movement, Zach Anderson. Zach is a co-founder of Coordinape.com, a tool for DAOs to incentivize and reward contributors. He also co-founded converge.net, a consultancy that focuses on building networks for social and environmental impact.
Among the topics we'll discuss related to DAOs:
What are DAOs, and what prompted their rise? What is their relationship with blockchain technologies and decentralized decision-making overall?
What does the wider teal philosophy have to offer DAOs? To what extent are DAOs embracing holism and evolving purpose?
What about concerns that DAOs are primarily made up of tech "bros" who may replicate inequities in the technology industry and beyond?
The Meet-Up will be interactive and include opportunities to connect with others drawn to teal and the promise of more soulful organizations.
We look forward to seeing you there!
We'll be in the Reception Zoom starting at 12pm PST at: https://zoom.us/j/98135178234?pwd=OHl5ZkozcDc4Z3VkTk4rZnI5UnBlZz09
This event is free, and everyone's welcome. If you don't know about Teal but are curious about it, check out this overview!