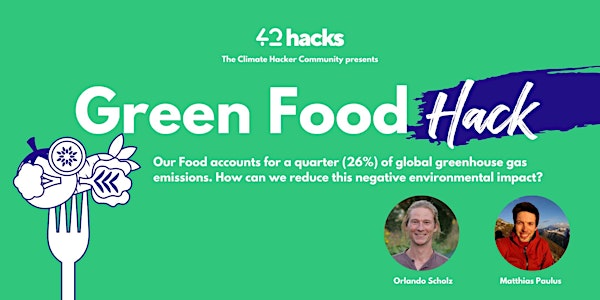 Green Food Hack
Today, 1/3 of our CO2 emissions come from our food. The largest contribution comes from meat and milk production.
About this event
In the industrialized world, we consume as much food from animals as 1960, despite knowing the effects of it on our planet and health. Why are there not more legumes and veggies on our plates? The global south even is increasing food from animals - but still significantly lower level per capita.
We want to find out how we can create a greener diet, without the fear of missing out for both consumers and producers.
A Friday Climate Hack series by 42hacks: Fun people, serious impact. No preparation, no homework.
Just join every other Friday from 3pm - 5pm (CET): 42hacks.com/live