Dieses Event ist beendet.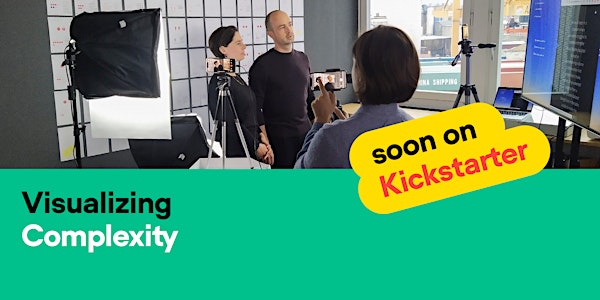 Information design book on Kickstarter – supported by *On Data And Design*
The initiators of *On Data And Design* would like to invite you to support the information design book project on Kickstarter.
Zu diesem Event
After 10 years of project work and our enthusiastic commitment to the On Data And Design community, we are pleased to invite you to a special event. Darjan Hil and Nicole Lachenmeier from Superdot.studio, the initiators of On Data And Design, will launch a Kickstarter campaign on November 21.
Introducing a clear and concise book for a developing discipline at the intersection between data science, data visualization, graphic design, coding, journalism and communication, our product will open new perspectives for all readers.
The Handbook will demonstrate that dealing with complex or unstructured numbers and texts can lead to creative and playful designs.
Register for this event to get all the information you need to keep up to date with the campaign. Help us get people inspired about information design and share the knowledge with this unique community and beyond.
And one more thing: On Data And Design is coming in 2022 with a great lineup of speakers.
Further Links:
Instagram ► https://www.instagram.com/superdot_studio/
Linkedin ► https://linkedin.com/company/superdot-studio
Tweets at ► https://twitter.com/superdot_studio
Eventbrite Group ► https://ondataanddesign.eventbrite.ch
Meetup Group ► https://www.meetup.com/de-DE/ondataanddesign-Switzerland/
Superdot ► https://www.superdot.studio/
Some Hashtag Inspirations:
#kickstartercampaign #kickstarter #crowdfunding #superdot #visualizingcomplexity #informationdesign #datavisualization #dataviz #infoViz