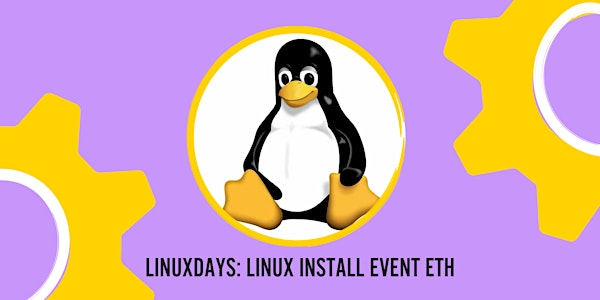 LinuxDays: Linux Install Event ETH
Get started with Linux by installing it on your computer! #digital
By ETH Student Project House
Date and time
Thu, 30 Mar 2023 17:00 - 21:00 CEST
Location
SPH - FHK Clausiusstrasse 16 8006 Zürich Switzerland
About this event
Get started with Linux by installing it on your computer! Of course, we'll help you: Bring your laptop and charger and we will personally assist you with the installation of Linux as well as with your first steps and basic customization.You can choose to keep your existing operating system and install Linux next to it.
Still, it's important to back up your data before you come, just to be on the safe side.
You may of course stay longer than the indicated time should we encounter issues with installing Linux on your laptop.
ChromeBooks (all versions), Apple MacBook Pros (after Oct. 2016) and Apple MacBooks (12" model) are not well supported by Linux due to hardware restrictions, and we do not recommend installing Linux on those devices.
Hint: If you intend to buy a new laptop to install Linux on, stay away from these devices altogether.
We're looking forward to see you there!
TheAlternative and the Student Project House Collaboration.
This event is brought to you through a collaboration between TheAlternative and the Student Project House!
The Student Project House
ETH Student Project House (SPH) was built with a singular vision – to be a dynamic melting pot that empowers the next generation of makers and innovators. We provide students with a pressure-free environment that triggers inspiration, discussion, and hands-on (and often messy) exploration, so that they can foster a mindset geared to create, innovate and lead impactful change.
TheAlternative
TheAlternative is a student organization at ETH who help you with Linux at their events and in their office. For free! Because they love Open Source and Free Software and want to help you to get started. Each semester, they organize events to help you use and produce Free and Open Science, Hardware, Software and File Formats.