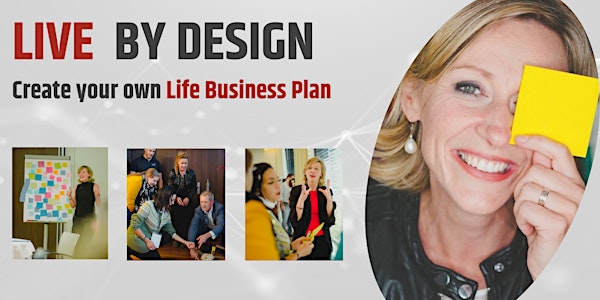 Live By Design - Build your own Life Business plan
Build your own Life Business plan, your Blue Print. Map out your next steps toward a more responsible, fulfilling & impactful life.
When and where
Location
Klosterstrasse 39 39 Klosterstrasse 5430 Wettingen Switzerland
Refund Policy
Refunds up to 1 day before event
About this event
Create a very clear Life Business plan, your Blue Print.
Map your next action steps to move toward a more responsible, fulfilling & impactful life, having more time to do what you want without having to work hard.
This event is for successful and ambitious professionals who want to have more time, freedom and make more money by doing something good and valuable.
WHAT IS INCLUDED IN THE TICKET?
2-day access pass
VIP strategic hot seat session to unlock your potential
Q&A session to hack your business-life plan
Lunches, coffee and snacks
Networking apero session
Get your early bird ticket until end October for 555 CHF instead of 777 CHF.
Creativity is a social animal. Get a breath of fresh air to re-focus your next step.
In this Live by Design - Sprint, you'll learn:
How to adapt to our new reality, and develop the skills, such as creative problem solving, to face new challenges as they arise
How to reduce the risks of spending time & money, by learning fast and adjusting to what your stakeholders need
How to bake innovation and performance into your system to future-proof your success
The best part: It's FUN.
TAKE THE CHALLENGE AND DISCOVER HOW TO:
Use a proven framework that combines human-centricity, design thinking, psychology, behavioral economics, neuroscience and innovation to reinvent & create your life.
Tap into collective creativity and intelligence to boost your own ingenuity and generate solutions when existing models fail, so you can inspire people.
Use insight collection & decoding to identify amazing opportunities, rewire your brain to relish the challenge, think creatively like a child every day, and smash the box!
Co-create your life through emotions and experiences with people that future proof your next steps.
Navigate our changing world with confidence, so you can shift with agility and respond to changing needs & expectations.
Investigate the Human to Human and "Done-With-You" business models, and gather meaningful intelligence using research and recording techniques anyone can master.
Day 1: Discover & Define.
Interviews, data collection. Design experiences and promises together with your clients to deliver real value.
Day 2: Prototype & Validate.
Prototype using a fun, iterative process and accelerated learning techniques. Validate your irresistible offerings and receive feedback from challenge participants and product design experts.
More info at this link: https://page.weinvolve.ch/InPerson_Workshop