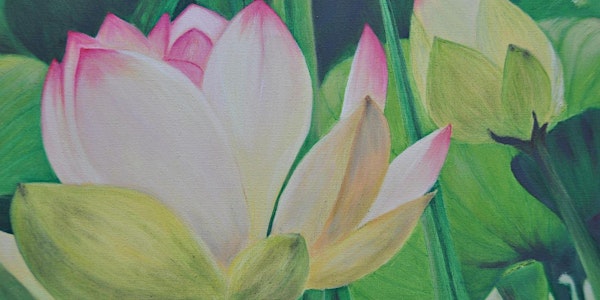 Loving Guidance Meditations
A centering guided meditation online with concrete and loving guidance relevant to our realities
Refund Policy
Contact the organiser to request a refund.
About this event
Purpose and description
This is different from a "classical" guided meditation.
Each session begins with a centering and relaxing meditation, connecting us with both our beautiful earth and heavens. I then open an energetic space and invite a wise council to share insights and messages of loving guidance, relevant to the present reality and humanity at large.
I have been offering these sessions since March 2020 and each of these has resonated and been unique. The sessions last around 40 minutes.
It has felt healing, enriching and calming every time. And made a lot of sense with fascinating imagery and metaphors and down-to-earth advice.
What people say
"Thank you for the tremendously supportive sessions.
As we live in a world filled with struggle, sessions help quiet worry and fear, and ease stress. No two sessions are the same as we focus on what we bring in the now. We re-awaken aspects of ourselves and pay attention to listening to the higher realms. I leave with a sense of calm and fresh energy to better respond to what is unfolding in the world."
"It was very healing as it always is. I love your meditations and your connection to the divine. I am amazed at how you channel so freely, I love it!! So connected! Thank you!"
Come with open mind and heart
I invite you to come to the session with an open and receptive mind and heart.
Whilst these sessions have felt a little surreal, they have also always felt very real and relevant. It continues to be a strange experience for me to not know what words come out next, to trust and surrender to the not knowing in this form. That in itself has been liberating.
This has evolved into a sacred space for myself and others who return regularly, as well as a way of consciously connecting so many of us who wish to contribute to the greater whole. I invite you to join us and experience it first-hand. Whilst the recordings have a soothing effect, being on-line with others magnifies the energy and healing experience.
Registration and Tickets
Registration is free / donation based. Please pay what feels right to you and what you are able to pay. Money is not the driver for these offerings. If you do sign up, please do let me know if you are unable to make it.
You will receive a link to Zoom after registering. If you have not used Zoom before, you will be guided to a browser and the application will download automatically. You can use your laptop, tablet, or phone, as long as you are able to hear me clearly.
Please check your local time with the time converter: https://www.timeanddate.com/worldclock/converter.html?iso=20220822T180000&p1=268&p2=286&p3=179&p4=102&p5=240&p6=22
I ask that you be there 5 minutes ahead of time so that you can warm up technology and we can respect each other's time by beginning punctually. Find a place where you are comfortable and undisturbed for the duration of the call and have a glass of water handy.
I look forward to welcoming you and being in this space together.
Much love, Pamela Ann
Disclaimer
Please note that these sessions are not in any way intended to address medical issues.