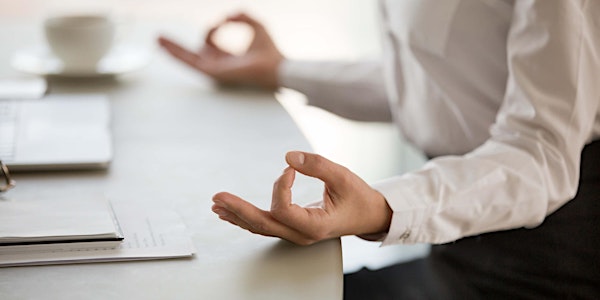 Monthly Mindfulness Drop-In
Every first Monday of the month, come and join for a brief mindfulness session (15 min.) to kick off the new month together!
About this event
Monthly Free Mindfulness Drop-In
Live guided mindfulness session (via Zoom).
At your desk, in between two meetings, from home, before your lunch break - wherever you are, these 15 minutes are for you.
No prior knowledge of mindfulness or meditation required.
Come and join as you are!
Mindfulness for Decision-Making & Leadership (8-week Training)
Our current reality is shaped by an unprecedented level of complexity.
Our VUCA (volatile, uncertain, complex, ambigous) world demands new skills of us. When we operate from a state of agitation, our decision-making skills are negatively impacted by cognitive biases and conditioned unhelpful beliefs which limit our ability to respond calmly and creatively to the ongoing challenges around us.
What if you could improve your decision-making and leadership skills to achieve clarity, calm, and authentic well-being?
This 8-week transformative training program is Mindfulness-Based Strategic Awareness Training (MBSAT). It helps you thrive and sharpen your strategic awareness so you can make more accurate predictions which leads to skilful decisions, which leads to sustainable and authentic well-being.
Register for the next upcoming live online training in MBSAT or visit A Better Way for further information.
9.4/10 satisfaction rate with the training program.
100% Participants surveyed say they improved their ability to allow things to be the way they are
100% Participants surveyed say they increased their strategic awareness.
"I loved the MBSAT course delivered by Andrea. A real journey into the present, awareness and your own mind."
"MBSAT Training is really beneficial to realize how mindfulness meditation can help us to better make strategic decisions. I really recommend the course and Andrea as a teacher, she is wonderful!"
"Andrea is gifted at leading groups through incredibly deep content and practices with a very light and sensitive touch. I will hear her voice in my head for years to come guiding my journey - and that is a good thing."