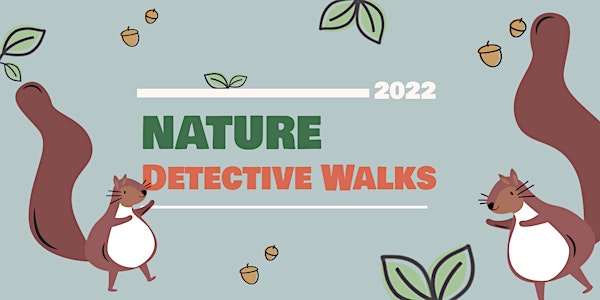 Nature Detective Walk April 2022: Fricktaler Chriesiweg (FreshAirKids I,02)
Location
Rüestelweg
Rüestelweg
5073 Gipf-Oberfrick
Switzerland
Join the BCT for a family friendly nature walk!
About this event
Sat 30 April 11.00-14.00: Fricktaler Chriesiweg (Fresh Air Kids I, 02)
Calling all Nature Detectives and Cherry Blossom Lovers! Join us on Saturday 30 April as we (hopefully) admire the blooming cherry trees around Frick!
Meeting place: 11.00 at small farm near the start of the trail.
From the Frick Train Station, turn right, following the brown signs for "Fricktaler Chriesiwäg" which is represented by a cartoon drawing of a family of cherries. The trail follows the yellow trail markers and continues to display "Fricktaler Chriesiwäg." These brown "Fricktaler Chriesiwäg" signs may appear as green arrows on poles leading the way, and will deviate from the yellow trail by directing you up to Märtenweg and to the small farm. We will meet at the small farm at 11:00. The following link includes a map of the route: https://www.google.com/maps/d/edit?mid=1jPgdfHMYNBWuvrZ109FRzO-ig7HTQ_Hg&usp=sharing
How to get there: by car or with the train leaving Basel at 10:20
Tips: This is a longish walk with a picnic. Toddlers (and others) may need some encouraging. The cherry blooming season is short and variable in date so we cannot guarantee blossoms. If we miss the blossoms we may need to adapt the walk. It is stroller friendly with some sections near the road. Please bring a picnic for lunch, drinks and hats.
Free for BCT member families. Non-member families are welcome to join for 5 CHF.
In order to receive free access to the event, BCT MEMBERS can click the blue "promo code" link at the top of the checkout page and enter their email address as a promo code. If the membership is active a 100% discount will automatically be applied. To check the status of your membership or join the BCT please go to: https://www.joinit.org/o/basel-childrens-trust
When selecting tickets, please make sure you have one paid "main ticket" for yourself and one "additional attendee" ticket for each additional family member attending. (Example: Two parents + two kids= 1 "main ticket" = 3 "additional attendee" tickets.) This will help us to charge a flat-rate per family, but still allow us to have an accurate headcount.