NEARCON Swag Rooftop Party w/ SWAGGER DAO, Ref. Finance, Octopus Network, Human Guild, NEARWEEK and 4NTS Guild
About this event
NEARCON Lisbon Rooftop Party w/ SWAGGER DAO, Ref. Finance, Octopus Network, Human Guild, NEARWEEK and 4NTS Guild 🔥
TLDR: To celebrate the opening day of the very first NEARCON, SWAGGER teams up with Ref. Finance, Octopus Network, Human Guild, NEARWEEK and 4NTS Guild for a true all things NEAR get down! It's DAOs, NFTs, DeFi and The Open Web. We're taking it through the roof at the best rooftop venue located at the top of Lisbon!
We're open from: 9pm - 12pm Located at: Topo Martim Moniz Rooftop Bar. Offering: Tacos & Swaggerithas. Come: As you are. See: You!
RSVP: If you RSVP'ed before deadline, you have a ticket. Guestlist is running. This is ticket is strictly personal.
See you soon on the top of Lisbon!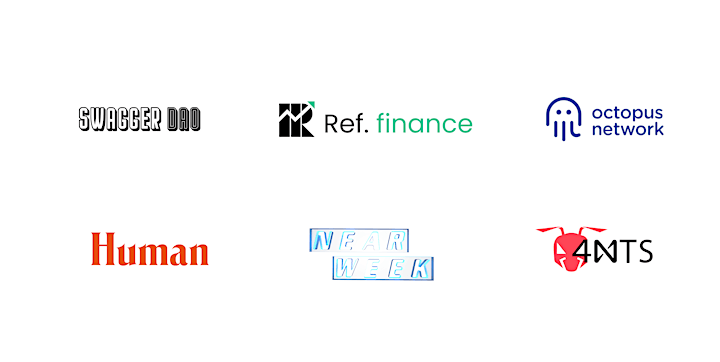 Organizer of NEARCON Swag Party w/ Ref. Finance, Octopus, NEARWEEK, 4NTS & Human Guild