Dieses Event ist beendet.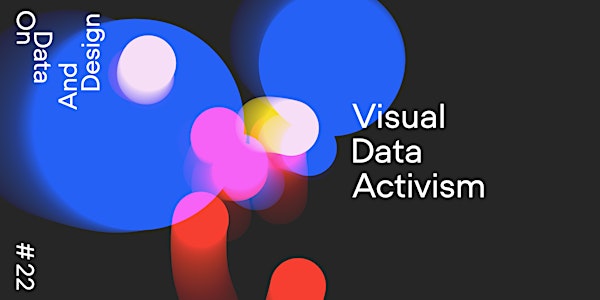 ODAD #22 • Visual Data Activism • on October 26 • online event
Today we need courageous, reflective people who use data visualisation to change society and make people think.
Zu diesem Event
We are all aware that these are difficult times – war conflicts, human rights violations, climate change and much more. We also know that difficult issues can be very emotional or disregard certain perspectives. It takes courage and a lot of sensitivity to approach these issues. Visualisation is not always helpful and has often been abused in history, better known as propaganda. At our next event, we want to approach the issue from an activist perspective. We will dedicate ourselves to three speakers who have tackled taboo issues related to data, visualisation, provocation and transparency.
Today we need courageous, reflective people who use data visualisation to change society and make people think.
The next event will be in English only on YouTubeLive. You will be able to ask questions via Slido.
IMPORTANT: Please RSVP for the event, so that we can send you the online link and additional information.
And here are the speakers:
Federica Fragapane (Torino) is an independent data visualization designer. She designed data visualizations for Google, UN, Scientific American, and many more. Federica will tell us in the next session about her personal projects that gently polarise and the strategies of the visual language behind them.
Angeles Briones (Santiago-Chile) is a design researcher and data activist. She works at the intersection of data visualization and data activism research, an area she explored in her PhD thesis "Disclose to tell. A data design framework for alternative narratives". Angeles will show us her findings and her own collaborative archive that presents alternative narratives.
Mushon Zer Aviv (Tel Aviv) is a designer, researcher, educator and media activist. His love-hate relationship with data guides his design work and his artworks. Mushon will talk to us about his political projects (Map of Israel) and end with a note about imagining futures through visualization.
Darjan Hil from Superdot (https://www.superdot.studio/darjan-hil-en) will host the next On Data And Design (https://www.ondataanddesign.com) online session live on Youtube.
Further Links:
Tweet at ► https://twitter.com/onDataAndDesign
Eventbrite Group ► https://ondataanddesign.eventbrite.ch
Meetup Group ► https://www.meetup.com/de-DE/ondataanddesign-Switzerland/
Linkedin ► https://www.linkedin.com/showcase/71529252
Superdot ► https://www.superdot.studio/
Instagram ► https://www.instagram.com/superdot_studio/