Dieses Event ist beendet.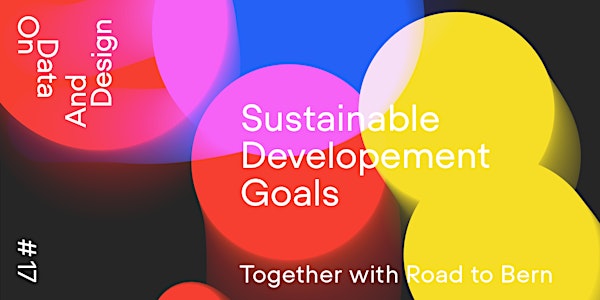 On Data And Design on February 17 – Stories around SDGs – online event
The 2030 Agenda for Sustainable Development was adopted in September 2015 and runs until 2030.
Zu diesem Event
Data and statistics are a key element in measuring the development as well as in supporting the implementation of its 17 goals. Data visualization is a in the heart of communication of those data. Our next *On Data And Design* session will present different aspects of the SDGs: How can data visualization support, but also mislead the communication? How are the United Nations communicate with visuals their data and finally, how is a national statistical office using and improving new approaches of data visualization to communicate with the data users?
Darjan Hil from Superdot will cohost the next *On Data And Design* session with Benjamin Rothen from the Road to Bern initiative. The Road to Bern initiative was launched in January 2020 to support the discussion and exchanges before the 3rd United Nations World Data Forum in October 2021 in Bern.
This event will be held in English only.
IMPORTANT: Please RSVP for the event, so that we can send you the online link.
And here are the speakers:
Stefan Schweinfest (USA), Director of the UN Statistics Division will talk about the importance of the SDGs as a worldwide agenda, the current challenges and how data visualization have an impact on worldwide communication.
Vincent F. Hendricks (Denmark), Founder and Director of The Center for Information and Bubble Studies at the University of Copenhagen. He will consider the last and very important SDG Goal: New Partnerships
Serenella Ravioli (Italy), Director for Communication at the Italian National Institute of Statistics (ISTAT) will give us insights about national developments towards standardised data interfaces and visualizations especially on the topic of Census.