Dieses Event ist beendet.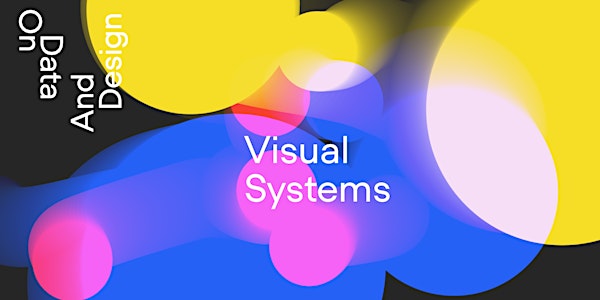 On Data And Design • Visual Systems • on June 23 • online event
Our next speakers are: Nicole Lachenmeier, Dr. Martin Lorenz and Christian Schneider
Zu diesem Event
Our next speakers are: Nicole Lachenmeier, Dr. Martin Lorenz and Christian Schneider
I am very excited to announce the next On Data And Design event. Not only because I have wanted Nicole Lachenmeier to speak for so long, but also because there will be an official book launch. As the topic of the evening, we will talk about the art of building visual systems. By systems we mean here components that have certain properties and are related to each other. These can result in graphics, in data visualisations or also in code.
The next event will be in English only on YouTubeLive. You will be able to ask questions via Slido.
This time we also want to toast 🥂 with you in a bar in Basel one hour after the online event – 8pm. If anyone in another city would also like to informally invite people to the On Data And Design drink that day, let us know. We will pass on the info and send you some books to the location.
IMPORTANT: Please RSVP for the event, so that we can send you the online link and additional information.
And here are the speakers:
Nicole Lachenmeier (Basel) from Superdot Studio (https://superdot.studio) will finally reveal the «Modular Information Design» after two years of work. In this book presentation of «Visualizing Complexity – Modular Information Design Handbook» (http://superdot.studio/mid) everything from the origin to the basic principles of the new system will be presented. (https://shop.superdot.studio/)
Dr. Martin Lorenz (Hamburg/Barcelona), has combined his practical experience (https://new.twopoints.net/), teaching and research at the University of Barcelona in the design manual for modern visual identities: «Flexible visual Systems» (https://www.slanted.de/product/flexible-visual-systems/). Martin will talk about his different approaches and use cases of flexible visual systems – a new mindset for designers.
Christian Schneider (Bern/Wien) explores how data visualization makes complex data accessible, creates insights and reveals patterns. He connects data and design with code and shows the hidden beauty of data in the upcoming event. For this purpose, Christian (https://christianschneider.ch/) has developed a system how programming languages can be used to make this beauty visible.
Darjan Hil from Superdot (https://www.superdot.studio/darjan-hil-en) will host the next On Data And Design (https://www.ondataanddesign.com) online session live on Youtube.
Further Links:
Tweet at ► https://twitter.com/onDataAndDesign
Eventbrite Group ► https://ondataanddesign.eventbrite.ch
Meetup Group ► https://www.meetup.com/de-DE/ondataanddesign-Switzerland/
Linkedin ► https://www.linkedin.com/showcase/71529252
Superdot ► https://www.superdot.studio/
Instagram ► https://www.instagram.com/superdot_studio/