Join the bootcamp to decide whether your idea is worth pursuing before you invest considerable time & money in your project.
About this event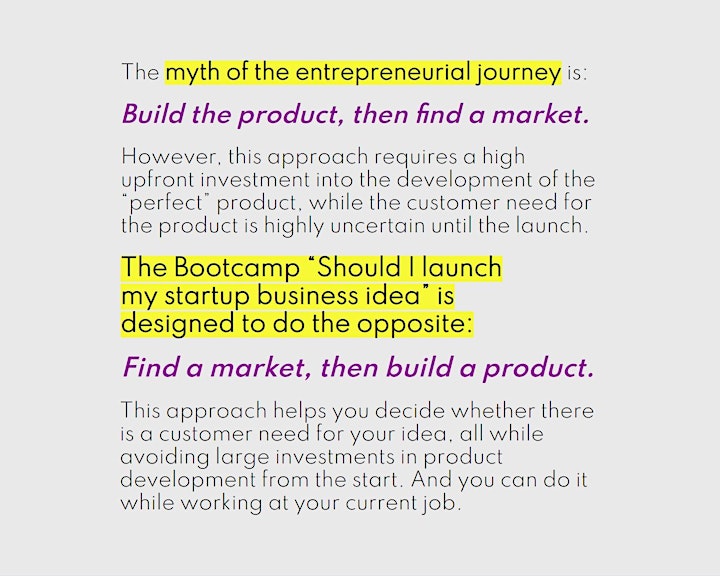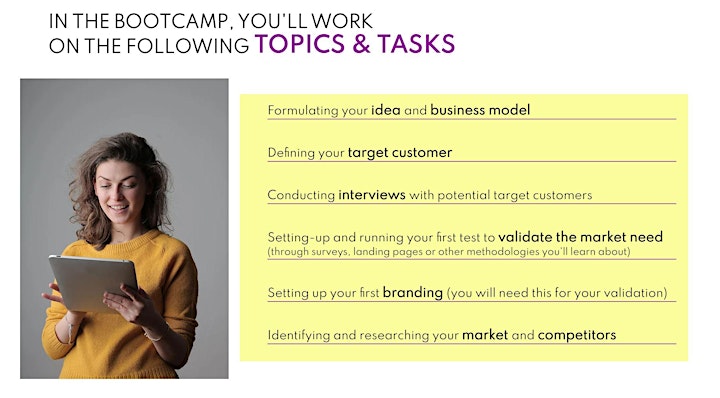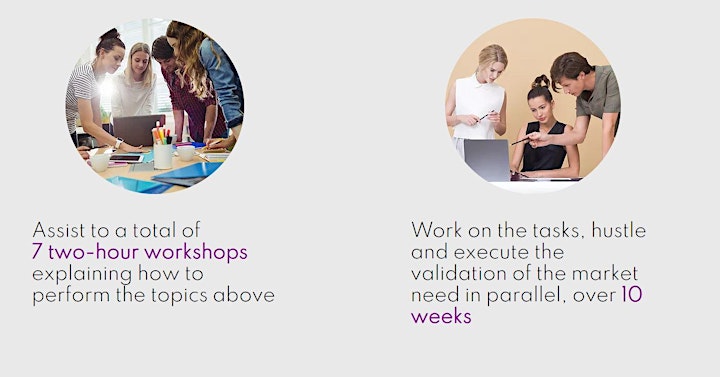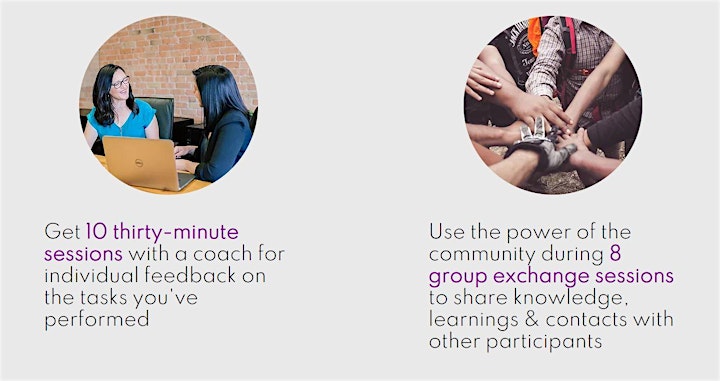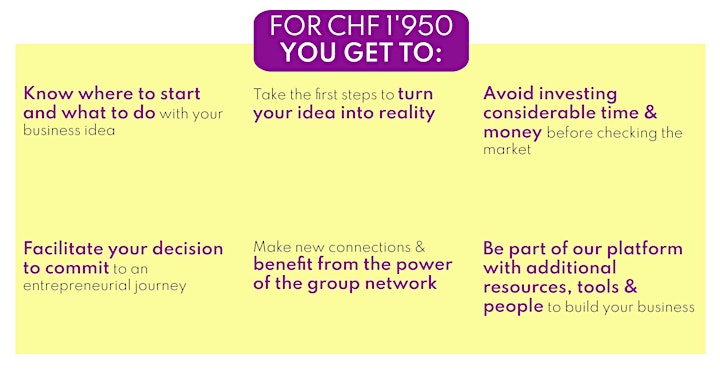 How do I sign-up?
1) Go to www.creidea.ch/bootcamps
2) Schedule a free meeting with us to get to know each other and ask questions
3) Decide whether you want to participate
4) Make the payment & start the bootcmap
The places are limited to a maximum of 5-7 teams, depending on whether we have solopreneurs or teams, so hurry up!
Who can join?
Individuals and teams with an innovative business idea (the innovation can come from the product or technology or from any other aspect of the business model such as value proposition, target groups, customer experiences, revenue models, operations, distribution methods & channels, network, etc.)
When will the bootcamp take place, when will the workshops be and how much time will I need to invest?
The bootcamp will run from the 15th of March 2021 to the 19th of May 2021.
The group meetings will be held on Mondays from 7pm to 8pm CET on the 15.3, 22.3, 29.3, 5.4, 12.4, 19.4, 3.5 and 17.5.
The 1:1 meetings will be held on Tuesdays and Wednesday according to your schedules.
The Workshops will be held on Wednesday from 6pm to 8pm on the 17.3, 24.3, 31.3, 7.4, 14.4, 5.5, and 19.5.
We have built the program to suit the schedules of employed individuals. Overall, it will require a dedication of approximately 8 hours per week (for workshops, meetings AND execution).
Where will the bootcamp hold place?
The bootcamp will be online, but don't worry, we'll make sure it stays interactive & dynamic!