Description
What if you would live your passions fully? How would you feel?
Exited? Fulfilled? Happy? Aligned? Healthy? In the flow?
Knowing your passions is going to be the first step towards living a healthy and fulfilled life. Because your passions are the clues to your life's purpose.
Your passions show you the way to what you're meant to create in your life. And when you learn how to align your life to your passions, you're aligned with whom you truly are. Your body doesn't need to send you signals anymore like a disease to tell you that you're going down the wrong path.
A disease is really a dis-ease in your body that you've been carrying around for too long.
But what if you're not 100% sure what your passions are?
What if you don't know how to align your life to this drive inside of you?
I can help!
The Passion Test is simple to take, fun to do and profoundly effective. It is a repeatable system you can use for the rest of your life to effortlessly follow YOUR unique passions.
In four hours, you'll know more about your current or new passions and you'll begin to visualize them unfolding in ways you never expected.
It took me a life-threatening disease to reflect on what was really important for me in life. Please don't wait like me to make adjustments in your life and bring to the world that special gift that you have.
Decide today to gain clarity on your passions, and to learn how to align your life to them.
Decide today to live a fulfilling and passionate life!
WHAT IS THE PASSION TEST?
The Passion Test is a S-Y-S-T-E-M (Save Yourself Time, Energy and Money) developed by Janet Bray and Chris Attwood, co-authors of the NY Times bestseller, The Passion Test: The Effortless Path to Discovering Your Life Purpose.
Using the simple and powerful 'Passion Test' process you will learn:
Your top 5 passions – the things that are most important to YOU

How to align your life with your passions to experience more joy and fulfillment

Simple strategies to overcome obstacles and challenges which prevent you from living your ideal life

The tools to understand the signals of your body to avoid disease and live a stronger life.

The formula for creating whatever you choose to have in your life

The one secret to guaranteeing a passionate, meaningful and prosperous life

With the help of the Passion Test you will recognize what you didn't know exactly or thought impossible, namely what is really important to you.
Just remember, your passions, the things that are most important to you, are leading you along the path of your life's purpose.
Stay aligned with them, and you WILL fulfill your destiny, knowingly, or unknowingly.
WHAT IS INCLUDED IN THE PASSION TEST WORKSHOP?
Your First Passion Assessment Workbook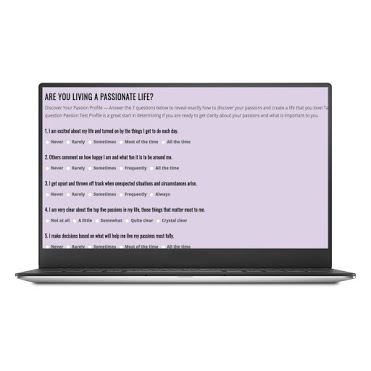 Your Passion Test Results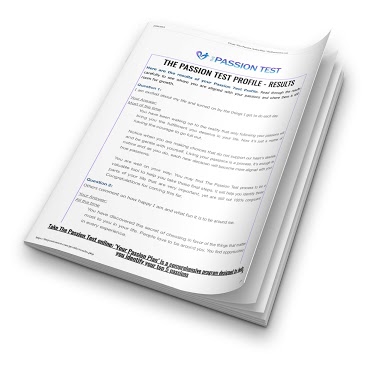 A 4 hour workshop with Catherine Schopfer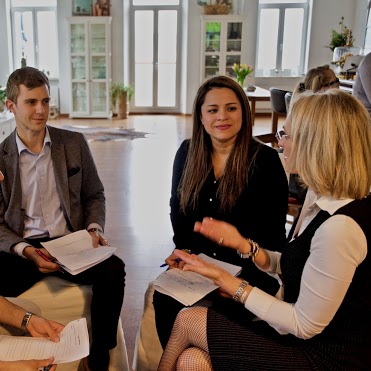 REGISTER TODAY AND GET A FREE COPY OF THE NY TIMES BESTSELLER FROM JANET BRAY AND CHRIS ATWOOD, THE PASSION TEST: THE EFFORTLESS PATH TO DISCOVERING YOUR LIFE PURPOSE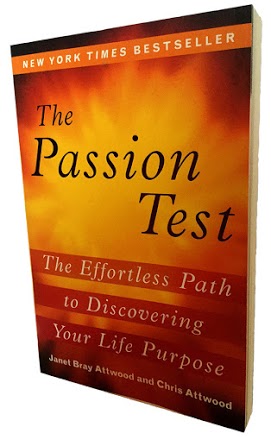 WHAT OTHER SAY:
"What I really enjoyed about the Passion Test was that I learned a lot about something that I always had wondered about. Catherine is a very clear coach, she has found her passion and her passion is now her profession. My biggest learning was to realize that I don't live at all my top 5 passions. The Passion Test will change my life and my business strongly as I'm going to work on my passions daily."
- Lukas Strittmatter
"Catherine is very competent, and I'm very grateful that I got a structure for these very life challenging questions. I was impressed how easily I could recognize my passions. By doing the Passion Test I found out that my health didn't have the value it should have. If I don't look for my health (right food, movements, supplements) it will have challenging consequences. So I turned around and started to already change with conscious will. If I would use a few words to describe the Passion Test workshop it would be: group work, relationship, understand myself and others."
- S. R.
"My biggest ah-ha moment was to realize that I love to be in the nature and to be active. The Passion Test will change my life and my business in a healthy way, because I found out that I needed rest, and that I will find it in the nature. I will switch my social life to be more with active people. The Passion Test has inspired me a lot."
- Pierre Capaul