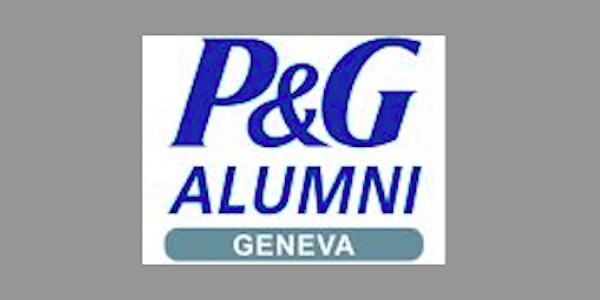 P&G alumni spring event with Austin Lally: "Culture designed for winning"
Location
Chem. Jean-Baptiste Vandelle 3
3 Chemin Jean-Baptiste Vandelle
1290 Versoix
Switzerland
P&G alumni live spring event with leadership talk by Austin Lally
About this event
Dear fellow P&G Alumni Geneva,
Finally it seems as if we can get together again, live and in colour. By all means, far from everything is well with the world; all the more reason to get together and renew friendships and smiles.
Our great friend Austin Lally will kindly host our first live event for several years on Thursday May 12th 2022 at Verisure's HQ in Versoix. Space is limited so book your ticket straight away!
We will combine this chance to get back to networking with a leadership speech by Austin. Heading up Verisure to create one of Europe's biggest corporate value creation stories over the past 10 years, Austin will cover topics such as working – and winning - with Private Equity; the power of Culture; the role of Success Metrics and several other stories from his journey at the head of the world's leading "peace of mind"-provider. Registrations are open until May the 9th - please order your ticket through Eventbrite.
If you register but later find you cannot participate please let us know on hello@pgalumsgeneva.com so we can release any spare tickets. NB that no tickets are refunded, any proceeds will go to nominated chapter charities.
If you have any questions, additions or comments, please get in touch with the committee via hello@pgalumsgeneva.com
--------------------------------------------------------
Date: May 12th, 2022
Time: 5:00 PM to 8:00 PM
Location: Verisure HQ. Chemin Jean-Baptiste Vandelle 3, 1290 Versoix.
Registration: via EventBrite
Please note that registration closes on May 9th at 11pm. The event is open only to alumni and is limited to the first 70 registrants. Tickets cost CHF10. NB that we also offer an option for you to make a voluntary donation which will be passed on to one of the chapter's nominated charities. Right now, focus is on humanitarian efforts for Ukrainians, both those displaced here or in neighbouring countries as well as efforts within Ukraine. Any recipient is personally vouched for by fellow alumni.
DRAFT AGENDA – Verisure spring event
5.00 pm – arrivals & welcome; with drinks on the terrace
6.00 pm - leadership speech Austin Lally, CEO Verisure, including Q&A
6.45 pm – Networking drinks and nibbles, hosted by Verisure.
8.00 pm - close of event
Jesper Wiegandt Gudrun Wiegandt Anne-Claire Moulin
President Secretary Treasurer