Shift your Relationship w/ your Pleasure, Release shame, guilt & trauma + Feel the innocence & purity of Pleasure moving through your body!
About this event
The topic of Female and Sexual Empowerment has become bigger and bigger as we are ready to release the shame, guilt, trauma and old beliefs that we hold within our bodies around what it means to be a Woman, Sensual, Sexual or in Pleasure.
Femininity and female pleasure has been systematically suppressed for the past few thousands of years and this history is stored within our DNA.
To relase that trauma, ingrained shame and our own less pleasant experiences around body-image, sexuality and femininty we need to work with our body, not against it.
And this is exactly what we'll do in our sacred Reclaiming Female Pleasure Ceremony.
What to expect:
A sacred Ceremony of releasing Shame and old memories from our body through deep Nervous System Reprogramming Meditations and Embodiment Exercises. 🌊
A guided Breast Massage + Yoni Egg Ritual will support you in releasing blocks around pleasure that are stored in your Yoni and keeping your Heart closed from (deeper) love. ✨🌹
This will be an initmate group of safety and sisterhood. 🙏🏽
You get to decide if you want to practice the breast massage naked or while wearing a soft top (without bra). You will be massaging yourself and everyone will have enough space around them to move freely.
This workshop is held in English and is for Yoni-bearers only.
What is a Jade Egg?
A Yoni Egg is a crystal in the form of an egg that you insert in your Yoni and do specific exercises with your vaginal muscles. These ancient exerices have many benefits, such as:
Increases libido /sex drive
Heals & massages the numbness or tensions of sexual trauma or physical trauma
Releasing sexual shame, trauma, abandonment and negative experiences that are stored in your Yoni
Re-senstizes the erogenous zones of the Vagina, such as the G-zone & the Cervix... into their multi-orgasmic potential
Can help ease period cramps by bringing more blood flow and Qi to the pelvic area
Supports in experiencing more powerful orgasms
Is a portal for creative downloads and a safe space for connecting with your wholeness, femininity and unconditional love
It's an +5'000 year old taoist healing practice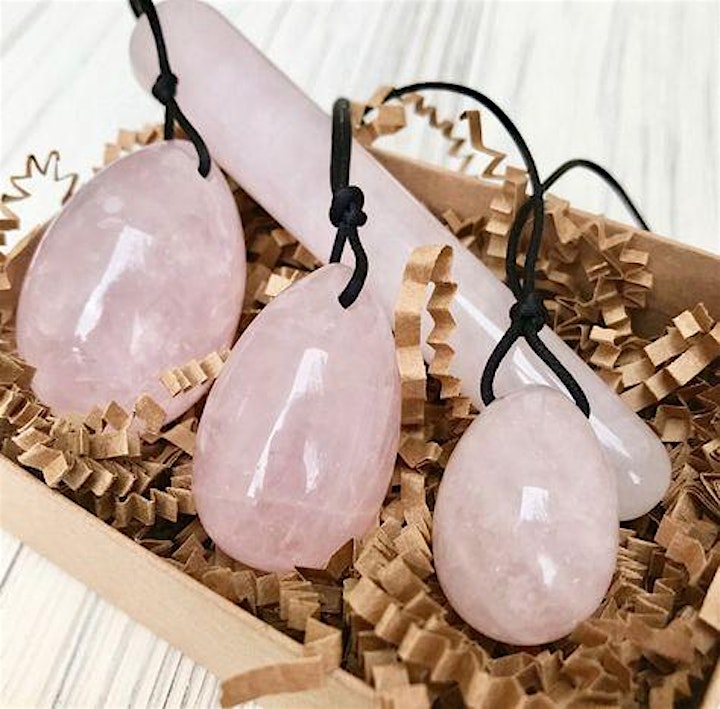 What to bring:
Two sarongs
Coconut oil
Yoni Egg with a string
If you prefer doing the breast massage with a top on, please bring a soft top.
If you don't have a Yoni Egg yet, you can message me privately to buy one.
For any questions or concerns, please email me via nikita@anandwayoflife.com
Organizer of Reclaiming Female Pleasure
Hi, I'm Nikita Anand. I'm a Spiritual & Sexual Embodiment Coach and help my clients heal their fears, traumas and uncsoncious blocks through meditation, breathwork and somatic exercises. I infuse Spirituality and modern Science, Tantra, Kundalini and Ancient Healing Methods to bring the deepst transformations for my clients.
I'm deeply grateful and honored to be doing this work in the world and can't wait to welcome you in one of my workshops ❤️