Event Information
Location
Impact Hub Zürich - Viadukt
93 Viaduktstrasse
8005 Zürich
Switzerland
Showcasing Rainforest Regeneration/Conservation, Permaculture, Community Experiences and Electric Power Decentralisation. Workshops offered!
About this event
Regenerative living event is about how to live a regenerative life for yourself, within your community, city or even inside the forest, always in harmony with nature.
Regenerative Living Event that aims to create support and awareness concerning (1) the challenges of protecting what is left of the Atlantic Rainforests in Brazil and other natural environments (2) learn how permaculture is possible in Switzerland and Brazil from real cases, and (3) understand how the community is a real power underneath all the regenerative transformation.
We will revise implemented examples of permaculture in Switzerland and in Brazil, and we will learn why permaculture is as much a social change as it is an environmental tool. We will also see how communities can regain power over their electric power supply with cases all over the world and what it means to live in a community right here in Switzerland or in the middle of a forest from people doing just that.
With a spotlight on the Brazilian Case illustrated by the example of Terra Luminous Institute and permaculture experiences in Switzerland and more, we will open a discussion with you on what it means to live in harmony between people and the planet.
The even counts with presentations in two blocks, a film screening followed by 3 workshops:
Morning Theme: Environmental Conservation/Regeneration& Permaculture, including discussions on Regenerative Farming, Biodiversity and Sustainable Land Use. Presentation followed by a discussion panel.
Afternoon Theme: Regenerative Communities, including Ecovillages, communities for impact in remote and urban areas plus energy decentralisation and the power from and for communities. Presentation followed by a discussion panel.
Film Screening: We The Power, showcasing examples all over the world about bringing the power from the grid back to communities. The screening will be commented by Patagonia Enviro Marketing Operations Coordinator in Switzerland.
Three fantastic workshops you can join. 👇🏽👇🏽👇🏽

Choose the workshop you would like to join and book a ticket for that in addition to the General Admission ticket to save your spot (limited spots):
🌱 The Biodiversity Collage - Interactive workshop using a card game to better understand biodiversity and its interrelations.
👣 Find Your Path to a Lower Carbon Footprint Life - Workshop by Decarbonista where you create your plan into action for decarbonisation using a practical framework.
🎯 Personal Regeneration / Renewing & Empowering Yourself for the Journey - Workshop by Purecoach to provide you with the tools to overcome obstacles and challenges and to maintain energy, inspiration, and well-being in the face of the daily challenges of the world.
Details about the workshops are provided at the ticket selection. A ticket for the workshop is required in addition to the event General Admission ticket. Workshops happen in parallel; participants can choose to join the one of their preference.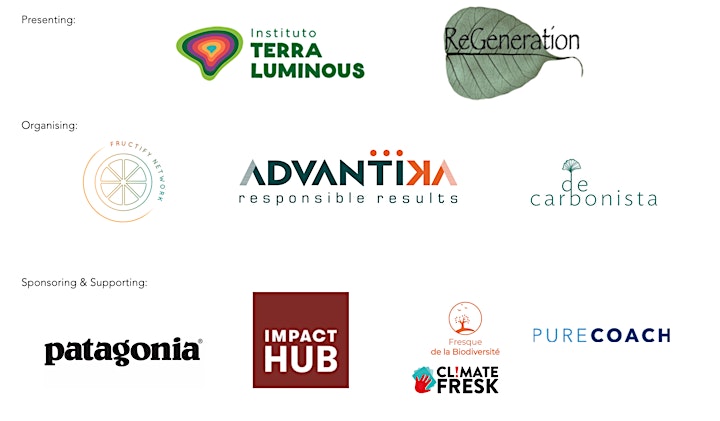 Revised Agenda:
📌 Doors Opening for the Morning: 10:30 
📌 Morning Presentations and Discussion Panel: 11:00 to 12:30
Keynote Presentations:
Atlantic Rainforest Passion & Environmental Protection/Research – Fabiana Maia/Terra Luminous/CPMAMA
Regenerative Agriculture & Permaculture Reason to Be – Angela Malmgren/ReGeneration Permaculture
Topic Focused Introductions:
Connecting Science and Communities for Restoration– Stephanie Fenney/Restor
Financial Responsible Support for Regenerative Living and other Sustainability Initiatives – Harriet Jackson/ResponsAbility
Inclusive Economy Enabled by Danone Ecosystem Fund – Philippe Aeschlimann/Danone
Discussion Panel with all presenters plus Evelyn Nassar/Cocoa Horizons​
📌 Lunch Break (self-catered) 12:30 to 13:00 
📌 Doors Opening for the Afternoon: 12:30
📌 Afternoon Presentations and Discussion: 13:00 to 14:30
Keynote Presentations:
Regenerative Communities: Applying Sociocracy at Institute Terra Luminous – Fabiana Maia/Terra Luminous/CPMAMA
Developing Permaculture and Gardens inside Communities - Angela Malmgren/ReGeneration Permaculture
The role of communities in implementing shared economy and its co-benefits – Ludovic Kasperski
Cases Focused Introductions:
Sustainable food from small farmers directly ordered by a community of consumers – an empowering way that generates benefit for all and can be expanded – Sunita Wältli/Crowd Container
Learning Communities and Social Organizations Design through the lenses of Permaculture and the Systems View of Life – Diana Gabriel/Flor da Vida
Discussion Panel with all presenters plus Vanessa Rueber/Patagonia
📌 Break (just a pause) 14:30 -14:45
📌 Commented Film Screening: 14:45 to 15:30
📌 Networking Break & Drinks Before Workshops: 15:30 
📌 In Parallel Workshops (limited seats, reservation required): 16:00 to 19:00​
📌 Event closure: 19:00
NOTE: If you live in Switzerland and don't want to pay with PayPal, you can register via our landing page using our Alternative Registration and pay via TWINT. It is more manual and takes a bit longer to confirm, but maybe you prefer that. The landing page is HERE
Did you know?
UNESCO declared the Brazilian Atlantic Rainforest as Biosphere Reserve and Humanity Heritage. It is one of the hotspots for biodiversity globally; it needs strategies and network support. The remaining 10% of rainforest territory urges to be protected and regenerated. In this event, you will learn about communities doing their best to protect these areas and how you can support them.
For details about speakers and the event, check our landing page HERE
Important notes:
* Refreshments and small snacks will be available.
** Lunch is not provided, there are several restaurants and food options available within walking distance from the event location.
*** We recommend using public transportation; no parking is provided, location is easily accessible by Train and Tram.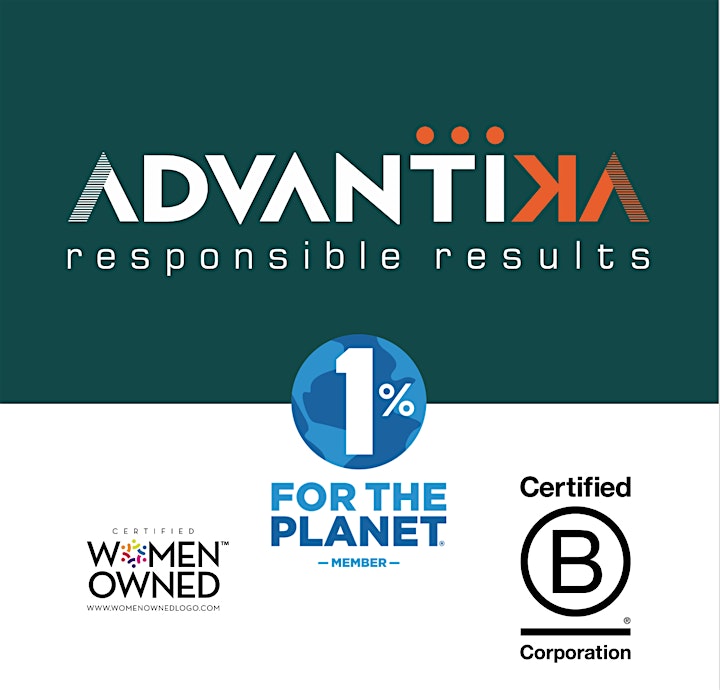 Date and time
Location
Impact Hub Zürich - Viadukt
93 Viaduktstrasse
8005 Zürich
Switzerland