About this Event
Join the conversation on how to start your career in space, where you will hear different inspirational stories from successful individuals from the Western Balkan.
Hosted by Anja Nakarada Pecujlic and Marko Pajovic, Co-founders of Serbian Case for Space Foundation, this conversation on how to make a career in the space industry features:
Zoran Kahric, who works at NASA Goddard Space Flight Center on designing instruments for satellites, on communication tools between ground stations and satellites and on testing of instruments in EMI and vacuum. Zoran holds a master degree from the Boston University.
Dalibor Djuran, who works at Planet, as Director for Spacecraft Manufacturing and NPI. Prior to that, Dalibor was Managing Vice President at Gartner and in addition, he is a Co-founder and COO of Drones-X Inc.
The Space Café Webtalk will be conducted in Serbian/Croatian.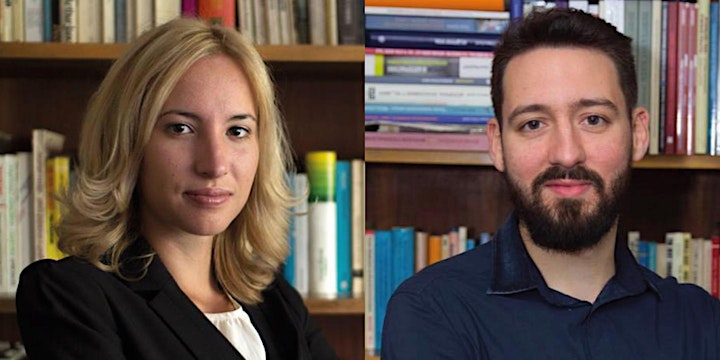 Priključite se razgovoru na temu kako započeti karijeru u svemirskoj industriji, na kojem ćete čuti inspirativne priče uspešnih inženjera iz regiona zapadnog Balkana.
Domaćini ovog webinara će biti Anja Nakarada Pečujlić i Marko Pajović, suosnivači fondacije Serbian Case for Space. Gosti su:
Zoran Kahrić, diplomirani inženjer Univerziteta u Bostonu. Zoran radi u okviru NASA Goddard Spaceflight centra na različitim projektima, kao što su uticaj radijacije na elektroniku u svemiru, dizajniranje instrumenata za satelitske sisteme, komunikacija između zemaljskih stanica i satelita.
Dalibor Đuran, zaposlen u kompaniji Planet kao direktor proizvodnje satelita. Pre toga, Dalibor je radio kao potpredsednik kompanije Gartner i on je suosnivač firme Drones-X Inc.
Space Café webinar će biti vođen na srpsko-hrvatskom.