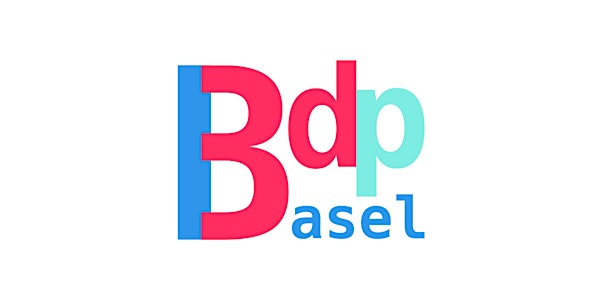 Symposium on 3D Printing for Life Sciences 2022
Location
FHNW Campus Muttenz
30 Hofackerstrasse
4132 Muttenz
Switzerland
Refund policy
Refunds up to 7 days before event
Get an advanced update on 3D printing in the life sciences at this unique, interdisciplinary 2022 event.
About this event
Life Sciences are currently pervaded by the "Additive Manufacturing" technologies. New applications of the 3D Printing technologies in the medical field or drug discovery application are emerging rapidly as well as the vast range of materials used. Covering technologies for realizing polymeric, ceramic, or metallic printed devices or even replicating complex biological systems with living cells, the "Symposium on 3D Printing for Life Sciences 2022" provides a deeper insight into Bioprinting, as well as the medical device industry and nowadays application in clinical routine. 
The "Symposium on 3D Printing for Life Sciences 2022" is providing an insight into the current state of the art of 3D Printing in various disciplines of Life Sciences. It addresses above mentioned topics and questions and allows stakeholders and researchers from the pharmaceutical and medical device industry as well as interested clinicians to exchange themselves with dedicated experts in 3D Printing. The University Hospital Basel presents this event in collaboration with the University of Applied Sciences Northwestern Switzerland and Basel Area Business & Innovation this event at the FHNW Campus Muttenz, Hofackerstrasse 30, 4132 Muttenz (BL), Switzerland starting from 9 a.m. (registration opens at 8:30 a.m.).
For details and the program visit https://3dp-basel.ch (Basel Area Business & Innovation)
>> 6 Credits of the Swiss Society for Oral and Maxillo-Facial Surgery (SGMKG) <<