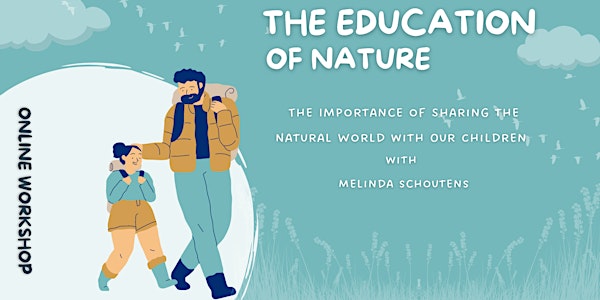 The Education of Nature
The Importance of Sharing the Natural World with Our Children with Melinda Schoutens
Refund Policy
Contact the organiser to request a refund.
About this event
Nature is essential to our overall health and well-being, a consensus which is now coming to the fore in academic research, journals and books. In their engaging talk, Melinda and Robert Schoutens will discuss the role of nature in the lives of our families, how nature helps children with ADHD, and the educational and developmental benefits of the natural world. This talk will provide tips and tricks on how to increase outdoor exposure and an in-depth discussion on why nature is essential in today's world.
In order to receive free access to the workshop, BCT MEMBERS can click the blue "promo code" link above and enter their email address as a promo code. If the membership is active a 100% discount will automatically be applied.
To check the status of your membership or join the BCT please go to: https://www.joinit.org/o/basel-childrens-trust