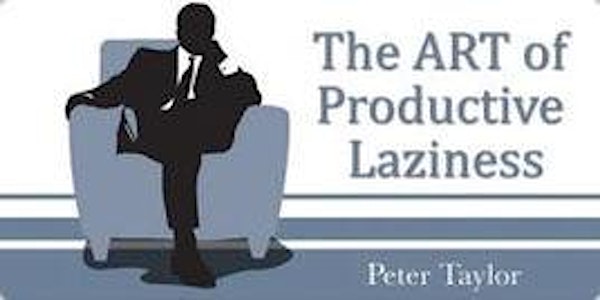 The Funny Lazy Project Manager - with Peter Taylor
When and where
Location
Endress+Hauser Reinach Kägenstrasse 2 4153 Reinach Switzerland
Description
In the afternoon, we also offer a Workshop with Peter Taylor on
Make your PMO a Great PMO
Details on the workshop and a reduced combi-ticket can be found on the event page.
Understanding why is it so important to be 'lazy' when managing projects
and what the real value of 'fun' is in team productivity.
The session will cover the definition of productive laziness, the science behind the theory (yes there really is some) and will share some personal learning experiences that led to the creation of 'The Lazy Project Manager'.
In addition, the audience will consider the three key project stages, one of which the 'lazy' project manager works very hard in and the second they should be in the comfortable position of enjoying the 'comfy chair' safe in the knowledge that the project is well under control, and the final where often some critical work is missed.
Now whilst there is, quite rightly, lots of talk about the serious side of the profession there is a lot less that addresses the more enjoyable aspects of being a great project manager, and so we will also explore the world of 'The Project Manager Who Smiled'.
Project management is a serious business; but it is a serious business that can be a lot of fun too.
A good laugh not only reduces tension and relieves stress, but also helps to increase team bonding and boost morale

When you're happy, you are more productive, more creative, more open, more likeable and a better leader
At the end of this presentation – everyone can be a funny lazy project manager!
About our speaker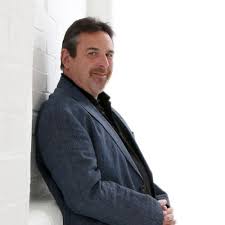 Peter Taylor is a PMO expert who has built and led five global PMOs across several industries and has advised many other organisations on Change and Project strategy.
He is also the author of the number 1 bestselling project management book 'The Lazy Project Manager', along with many other books on project leadership, PMO development, project marketing, project challenges and executive sponsorship.
In the last 5 years, he has delivered over 350 lectures around the world in over 25 countries and has been described as 'perhaps the most entertaining and inspiring speaker in the project management world today'.
His mission is to teach as many people as possible that it is achievable to 'work smarter and not harder' and to still gain success in the battle of the work/life balance.
More information can be found at www.thelazyprojectmanager.com
Agenda
18:00 Doors open / Registration
18.30 Start of event
18:45 Presentation and Q&A
20:15 Networking Apéro
Download an event flyer

Event Language: English
Professional Development Units: 2
- 1 Leadership
- 1 Technical Project Management
Please be aware that at the event photos of the audience are made and published on the PMI Switzerland homepage as well as on Facebook. The event may also be live broadcasted over Facebook. With your attendance you accept these conditions.
Event fee discounts:
If your are PMI-CH member, please log in with your PMI-CH member account at www.pmi-switzerland.ch and enter the event from there in order to benefit from the membership discount.
A 20% discount on the ticket will be offered if you participate to both the afternoon workshop and this evening lecture.
Cancellation policy:
100% refund is possible for a ticket if cancelled 5 days before the event.
---
Thank you to our Sponsor:

All Endress+ Hauser employees can join for free - please contact your internal PMO.

---
In the afternoon, we also offer a Workshop with Peter Taylor on
Make your PMO a Great PMO
Details on the workshop and a reduced combi-ticket can be found on the event page.