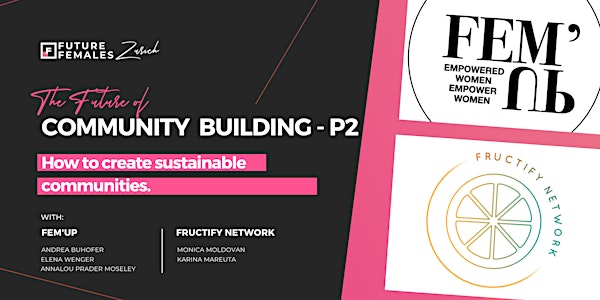 The future of "Community Building" How to create sustainable communities.
What is the best strategy to build a sustainable members network and always keep the content and networking interesting in order to grow?
When and where
Location
Karl der Grosse 14 Kirchgasse 8001 Zürich Switzerland
Refund Policy
Contact the organizer to request a refund.
About this event
Future Females Zurich is back with "The future of community building" networking event. Our 1st event which took place in September 2022, showcased the importance of collaboration with other communities and that working in "silos" is not as effective as what we believe it is.
When we move into a forward strategy of growing our networks, what other importance is there when building a community? The question is, how do we create a sustainable community?
At the next event you will meet and network with Founder Andrea Buhofer and co-founders Elena Wenger & Annalou Prader Moseley -
FEM'UP Switzerland as well as Monica Moldovan, Karina Mareuta from the Fructify network.
On the evening we will address the following questions:
1. What do networking groups be aware of when building a community?
2. How to keep the interest alive.
3. Tips on maintaining a group and growing the network.
A light Apero and drinks will be served on the evening.
Agenda:
18:00 - Arrival / Registration (Downstairs in Bistro)
18:30 - Introduction Future Females Zurich 18:35 – FEM'UP introduction
18:50 - Fructify introduction
19:05 – Q & A
19:15 - Mingle
20:30 - End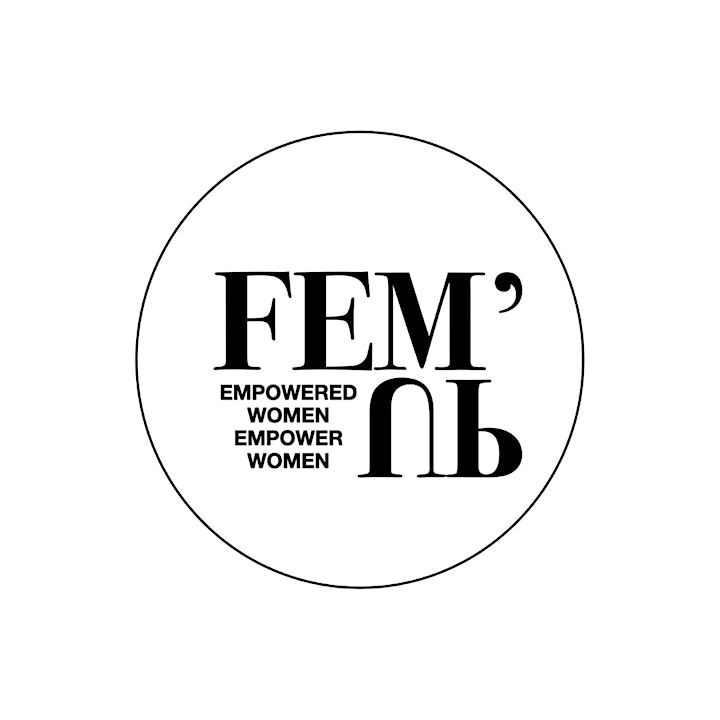 Who is FEM'UP
FEM'UP Switzerland is a non-profit association that supports and connects young women in Switzerland, with the goal of creating better conditions so that they can achieve their ambitions.
https://www.femupswitzerland.com
https://www.instagram.com/femupswitzerland/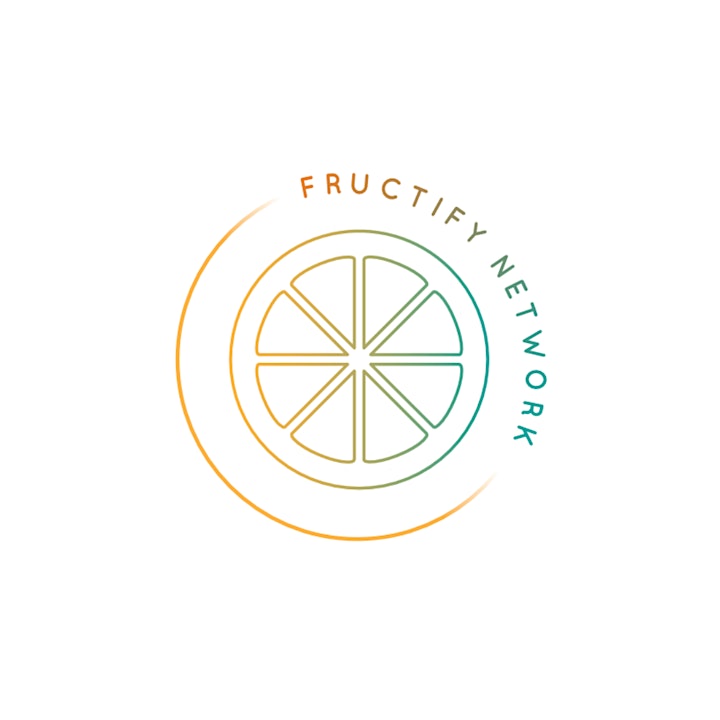 Who is Fructify
Fructify Network was founded by impact-driven entrepreneurs who believe that businesses have the capacity to accelerate the necessary change towards a better economy and a healthier environment, with a people-first attitude. At the beginning of 2021, a team of motivated changemakers joined and brought the creativity and the expertise needed to further develop the organization into a soulful platform that has community at its core.
https://fructifynetwork.com
https://www.instagram.com/fructifynetwork/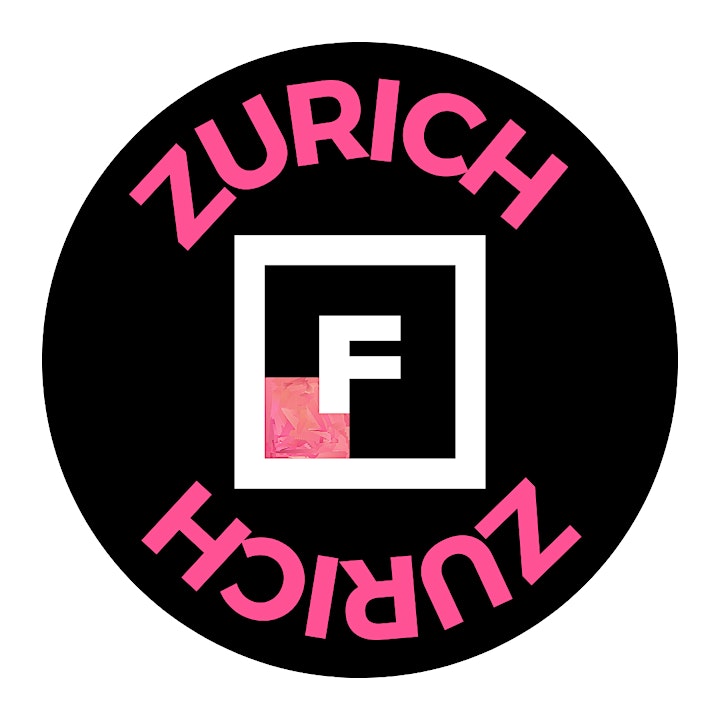 TICKETS SALES HAVE CLOSED, BUT TICKETS CAN STILL BE BOUGHT AT THE LOCATION.
About Future Females
We exist to increase the number of and better support the success of female entrepreneurs, globally. We provide a platform digitally, physically, and emotionally where women can connect, inspire and collaborate with each other. We are the go-to destination for the key resources (community, inspiration, business skills development, education, and support) that women need to start and grow successful businesses. With Future Females, women are empowered and supported to create, to fail, to learn, to retry and to ultimately win.
Instagram / Facebook / Linkedin - @futurefemaleszurich
www.futurefemaleszurich.ch www.futurefemales.co
Our non-coaching, networking events with Apero cost CHF35. This is standard pricing for all "Networking, Let's meet" events. The ticket includes a drink and light snacks and water (anything over and above will be payable by the individuals themselves).
Our coaching "learning events" cost CHF65, this is standard pricing and the prices may differ, depending on the duration of the coaching. This ticket includes the speaker coach fee, drink and light snacks and water (anything over and above will be payable by the individuals themselves).
Our babysitting ticket cost CHF75 and includes a light meal and drink for the child as well as entry for the parent. Please note the childcare ticket when there is more than 1 child. Max 2 children per individual.
Individual cancellations can be considered up to 48 hours before the start of the event.
Cancellations made after this deadline are unfortunately non-refundable.
This applies to both apero and coaching events when our minimum requirement
of 10 people per event is not met.
Unless the event is sponsored, events will take place as usual.
Photographs and/or film footage will be taken at the Future Females Zurich event. (Future Females Zurich)
will be taking photos and/or film footage at the event. These images will be used by the group named above in the following ways:
The Network's newsletter.
The group's online publicity (including Facebook; LinkedIn & Instagram)
Shared with group members for personal use only
Will not be shared with any third-party organisations for use in their printed and
online publicity (including Facebook, Twitter, LinkedIn, or Instagram) unless permission was granted by our network founder, Nina Bode and the relevant parties featured in the production of either Film or Photographs.
The images will be stored securely and will only be used as per points discussed above. If you would prefer for you not to be photographed, please speak to Name: Nina Bode / Mobile: +41 76 459 7106
If you would like to see your images, or would like us to delete them, please contact the group on: Phone number: +41 76 459 7106
Email address: nina@futurefemales.co
Do you have any questions? Don't hesitate to reach out to us nina@futurefemales.co We look forward to welcoming you to this event!