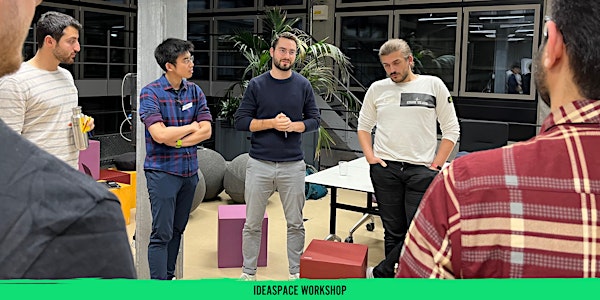 Unleash the Power of Optimism
Experience how speaking from an optimistic perspective feels & how it affects people you are interacting with! #ideaspace
Von ETH Student Project House
Datum und Uhrzeit
Mi., 19. Juli 2023 17:30 - 19:30 CEST
Veranstaltungsort
SPH - FHK Clausiusstrasse 16 8006 Zürich Switzerland
Zu diesem Event
2 Stunden

Mobile E-Tickets
Workshop topic
In this workshop we will jointly explore the topic of optimism. We will experience how speaking from an optimistic perspective feels like and how it affects the people you are interacting with. Acting from an optimistic perspective will can support you to win others for your ideas and spark the motivation around a topic.
Key elements of the workshop
This is an experiential workshop. Hence there is less theory and you will find many hands-on elements. Together, we will go through a process of exploring optimism and reflecting what we can learn from it. This workshop will be highly interactive.
About the speaker
Moritz is a coach and team leader at ETH Student Project House. He stands for creating freedom to explore new ideas. He loves to bring people together, to inspire them and to create rich spaces for collaboration. He studied mechanical engineering, holds a doctoral degree in product development and is trained in creative leadership.