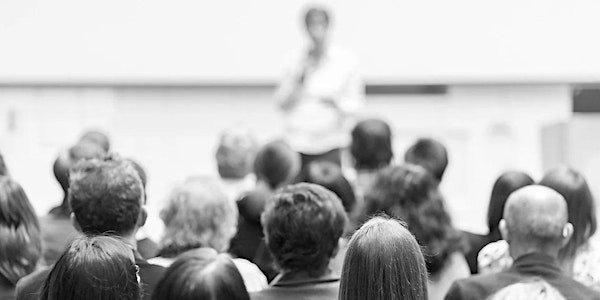 Unlock Your Potential: Switzerland's Premiere Communication Mastery Seminar
Transform your life with unique skills at Switzerland's first Effective Communication Seminar. Act now; limited seats. Your success awaits.
Date and time
Thursday, June 29 · 10am - 8pm CEST
Location
Zürich tbd 8000 Zürich Switzerland
Refund Policy
Contact the organizer to request a refund.
Agenda
10:00 AM - 10:15 AM
Welcome & Introduction
---
"Embark on a Life-Changing Journey - Ignite Your Communication Superpowers!" Begin your transformation with a high-energy welcome, setting the stage for a day of discovery, growth, and empowerment. G...

10:15 AM - 11:30 AM
Fuel
---
"Unleash Your Inner Dynamo - Turbocharge Your Communication!" Get ready to stoke the fires of motivation and energy that will drive you towards communication mastery. Without this fuel, even the most...

11:30 AM - 1:00 PM
Instant Rapport
---
"Master the Art of Instant Connections - Make Every Conversation Count!" Discover the power of strategic questions - the kind that sparks intrigue, opens hearts, and invites meaningful dialogue. This...

2:30 PM - 4:00 PM
Mindset
---
"Revolutionize Your Reality with MPOWR - Uncover the Power of Perspective!" Experience a radical shift in mindset through our transformative MPOWR process. Witness the transformation as you step into...

4:00 PM - 5:00 PM
Sales Communication
---
"Sell with Skill - Your Voice, Your Power!" Sales isn't always about products; you sell ideas, perspectives, and yourself every day. Learn to harness the art of persuasion, avoid common pitfalls, and...

5:30 PM - 6:30 PM
Displacement
---
"Shift Your Position, Transform Your Life - Embrace the Power of Change!" To achieve new heights, you must be willing to venture into the unfamiliar. We'll equip you with mental tools to take on any ...

6:30 PM - 8:00 PM
Negotiation
---
"Master the Symphony of Negotiation - Conduct Conversations That Count!" Learn to pull the right strings and orchestrate productive conversations, whether you're an individual contributor or a team l...

About this event
Are you prepared to propel your career, relationships, and personal life to unparalleled heights? For the first time ever in Switzerland, we're introducing our unique Effective Communication Seminar. This seminar is your golden ticket to acquiring distinctive techniques and skills not found in any other program.
In this unique seminar, we reveal the secrets of profound dialogue, persuasive negotiation, and empathetic listening that are the cornerstones of successful leaders worldwide. Picture yourself stepping into any room with unshakeable confidence, commanding respect, and effortlessly building meaningful connections. That's the transformative power of mastering communication, and it's waiting for you to seize.
What you will gain from this groundbreaking event:
Expert strategies for persuasive and clear communication, exclusive to this seminar.
The rare ability to connect with and influence people on a deeper level.
Enhanced leadership skills to inspire teams and propel success.
Improved personal relationships fostered through effective dialogue.
Unprecedented confidence boosts applicable to all facets of life.
Consider the alternative - without these unique, essential skills, you risk plateauing in your career, battling with relationships, and missing out on opportunities that could be within your grasp. Don't let communication hurdles restrain your potential. Rise above the noise - secure the advantage that sets you apart in business and personal life.
The future is an unwritten canvas, and you have the pen. Will you choose to script your success story? The time to act is now - limited seats available for this extraordinary, first-of-its-kind event in Switzerland. Register today and embrace the transformative journey that awaits.
Frequently asked questions
What will I learn at the Effective Communication Seminar?
Do I need any prior knowledge or skills?
What makes this seminar different from others?
How can I be sure this is a worthwhile investment?
About the organizer
MPOWR: Elevating Communication Mastery. We're a dynamic organization hosting immersive seminars, empowering you with exceptional communication skills across all mediums - face-to-face, written, or digital. Our mission is to combat communication deterioration, enhancing your personal growth, career advancement, and relationship building. With MPOWR, distinguish yourself from the masses. Transform your life, one conversation at a time.