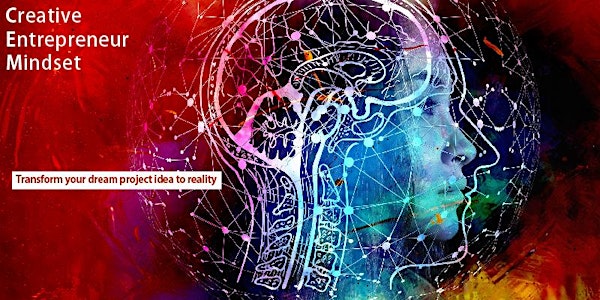 What stops you from taking action? Recognize - Overcome!
What stops you from taking action? Recognize – Overcome!
About this event
What you'll learn in the workshop
What stops you from taking action? Recognize – Overcome!
The hero's journey
"I want to be the coach that I would have needed when I wanted to transform my life."
― András Kapros
You are a hero!
If you are here, it means that you are interested in learning, it means that you are ready to change yourself. That is an amazing step and you are already on the path to change your life forever!
My mission is that you
Feel more motivated
Have a great amount of energy
Feel that you have a purpose
Imagine your path, your journey that is full of adventures, being lost, seeking, finding, crossing roads with others, separating. It's like a circle of life. Being born, growing, and then dying. If we are courageous enough, we go forward, we learn, we grow. If we are staying comfortable, we might be stuck in the same position or might be walking around in circles for years.
Be brave, look forward, and make that first step into your future that leads to harmony, a great amount of energy, and motivation!
I know that it is challenging sometimes, however, if you get out of your comfort zone every day, you will find that your goals are flying towards you, in no time. You'll be surprised how the universe aligns itself so that you can reach your goals and dreams.
You might not believe it yet, however, you'll see and use those opportunities that you haven't seen before. This leads to an amazing feeling of purpose, can-do mentality, and will motivate you to do even bigger things!
I'm sure you've felt like this before. It is the experience that I have in the past two months, compared to being stuck for a year, not starting my business and waiting for others to support me.
Make that first step to the direction of your dreams and join our community of heroes! Together we stand, divided we fall! #makeitcount
What other heroes say about the workshop
Robert
"I attended Andras' Creative Entrepreneur Mindset workshop and I was very impressed with his sincerity, transparency, and his obvious desire to be of help. He shared some ideas that helped me see the need for gaining more clarity around my vision not only for my business ideas but for my overall life as well." – Robert
Nóra
"For me the best "aha" moment was a question regarding the fears topic: "is it true?" I think we all have fears, but not all are real. This question helps us recognize the difference." – Nóra