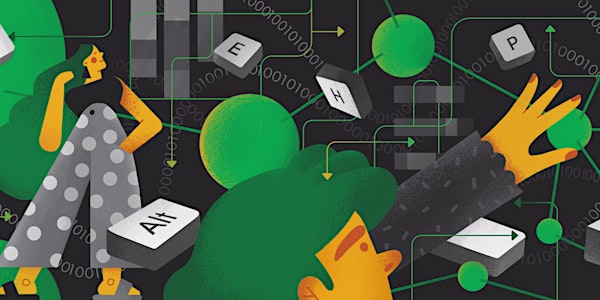 Women in Data Science Conference Zurich
Women in Data Science Zurich is back for the fifth time! Join us to learn about the latest in Data Science from top women in the field.
By Women in Data Science Zürich
Date and time
Friday, April 28 · 8am - 7pm CEST
Location
Swiss Re Centre for Global Dialogue Gheistrasse 37 8803 Rüschlikon Switzerland
About this event
GENERAL INFORMATION
Women in Data Sciences (WiDS) is a technical conference which aims to inspire and educate data scientists worldwide, regardless of gender, and showcase the outstanding work women do in the field. It brings together speakers and participants from industry and academia, offering excellent networking opportunities, as well as mentorship sessions.
The fifth edition of WiDS Zurich will take place on April 28th at SwissRe Center for Global Dialogue. We will be featuring professors, industry and business leaders from organisations such as Fitbit, Google, IBM, Microsoft, Spotify, and St Gallen and Zurich University, among others. Join us for a day full of inspiring keynotes, lighting talks, poster and mentorship sessions! The detailed conference agenda is available here.
WiDS Zurich is an independent event organized by a team of volunteers as part of the annual WiDS Worldwide conference, the WiDS Datathon, and an estimated 200 WiDS Regional Events worldwide. Everyone is invited to attend all WiDS conference and WiDS Datathon Workshop events which feature outstanding women doing outstanding work."
Check out our website to know everything about the conference. Looking forward to seeing you there!
ABOUT POSTER SESSION
Would you like to present your work in our poster session? Our team will select 10 projects to showcase during the conference day. The chosen authors will have the opportunity to present their research on stage. Conference attendees will choose a poster session winner, who will receive 5 e-books of their choice published by O'Reilly and a Galaxus voucher worth 250CHF. More details and application forms can be found here.
ABOUT TRAVEL GRANTS
Are you traveling from outside of Zurich and need financial support? Apply for our travel grants now! If you are selected, we will cover your travel costs up to 200CHF. Accommodation for all travel grant recipients will be organized by WiDS Zurich.
Please feel free to buy a ticket and we will refund the cost if you are selected for the Travel Grant. You can apply directly using this form.
ABOUT CHILD CARE
Please keep in mind that we can provide child care during the conference. Just share your interest when buying the ticket using the registration form.
About the organizer
Women in Data Science Zurich (WiDS) is a technical conference featuring engineering and business leaders from companies at the forefront of data science. It aims to inspire and educate data scientists worldwide, regardless of gender, and support the women in the field.