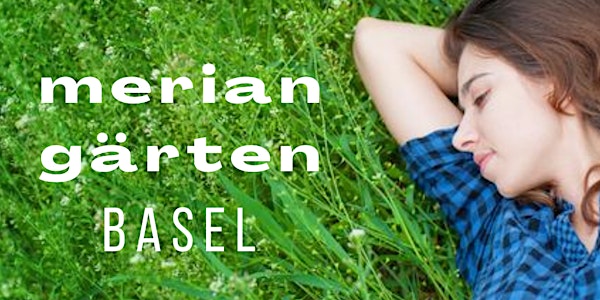 Yoga Nidra Deep Relaxation – Auszeit in Merian Gärten Basel
Gift yourself with a relaxation practice that allows your body-mind-soul to fully rest. In the beautiful settings of Merian Gärten Basel.
When and where
Location
Merian-Gärten 5 Vorder Brüglingen 4052 Basel Switzerland
About this event
Yoga Nidra is a conscious, deep relaxation between the state of sleeping and being awake. While your body fully rests during the guided practice, you also clear and relax your mind. This brings you to a physical and mental state of being that greatly helps calm and healthy rest and eventually healing.
Some of the benefits of Yoga Nidra:
- Reduces stress and anxiety level
- Improves sleep quality and ease insomnia
- Reduces chronic and temporary pain
- Boosts general physical and mental health
We exercise this silent practice by comfortably lying on our back, with minimal movements to warm up. Prior yoga or meditation experience is not required.
A Yoga Nidra practice is equal to the effects of a 3.5-4 hours long sleep, if you practice regularly.
Duration: ca. 45 minutes
How to dress: comfortable clothing, multi-layers.
What to bring: yoga mat, pillow, blanket, eye mask. A cup or glass.
Booking: pre-booking is required latest 48 hours prior to the program. Minimum age to participate is 16 years old. Further instructions will be sent via email to all participants after booking, a few days before the program. Program may be cancelled if minimum number of participants is not reached or in inclement weather. Prior yoga or meditation experience is not required.
Trainer: Beáta, certified yoga nidra teacher
More information: www.yournatureanew.com