Idee und Klang Audio Design geben Einblick und «Einhör» in das Feld der Klangszenografie und beantworten eure Fragen.
About this event
Klangszenografie – The Art of Designing Sound for Spaces
Idee und Klang Audio Design befindet sich im Basler Gundeldingerfeld, einem ehemaligen Industrieareal der Maschinenfabrik Sulzer Burckhardt AG. Das Atelier ist kreatives Zentrum sowie High-end Klangschmiede zugleich.
Durch Soundscapes lassen sich Atmosphären und Stimmungen etablieren, deren Klanglichkeit vom Realistischen über das Surreale, vom Historischen bis hin zum Futuristischen reicht. Auditive Inhalte können auch verwendet werden, um Erinnerungen und Assoziationen zu wecken. Soundscapes und klangliche Akzente haben die Kraft, visuelle Inhalte zu verdeutlichen oder ihnen eine neue Bedeutung zu geben. Aber auch ganz ohne jede Verbindung mit visuellen Medien können Inhalte auf der rein klanglichen Ebene vermittelt werden, und zwar so direkt und eindringlich wie es mit anderen Medien kaum machbar ist.
Mittels all dieser Anwendungsbereiche setzt die Klangszenografie die verschiedenen klanglichen Komponenten einer Ausstellung in Bezug zueinander, um ein transmediales Gesamtergebnis zu erreichen.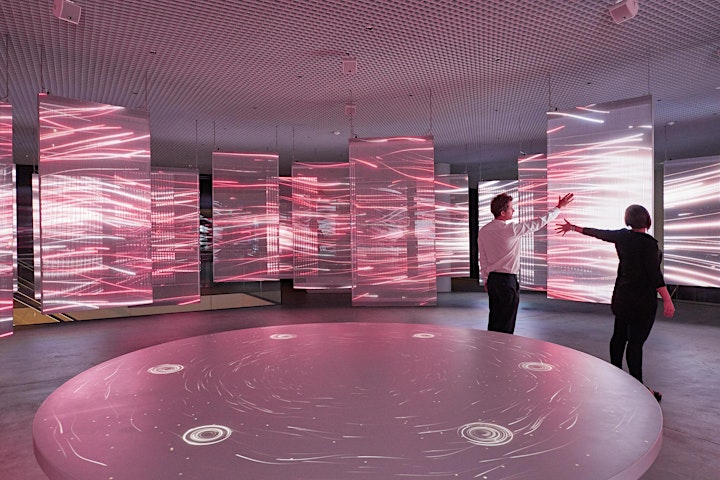 Bei einem Apéro gibt es auch genug Zeit für eure Fragen zu Projekten bzw. dem Feld der Klangszenografie. Die Gesundheit der Teilnehmenden ist uns sehr wichtig – darum halten wir die Bestimmungen vom BAG und des Kantons Basel-Stadt während der ganzen Veranstaltung ein.